he 1364 arrives at Toppenish on June 19, 1994.  Immediately the enthusiastic crew went to work.  The exterior was wire-brushed and repainted. The severely rusted studs were drilled out and replaced with new studs machined in house. Even though in Toppenish's dry climate, she was out of the rain but not out of the weather.  The summer heat made it difficult for the volunteers and winter cold wasn't much better.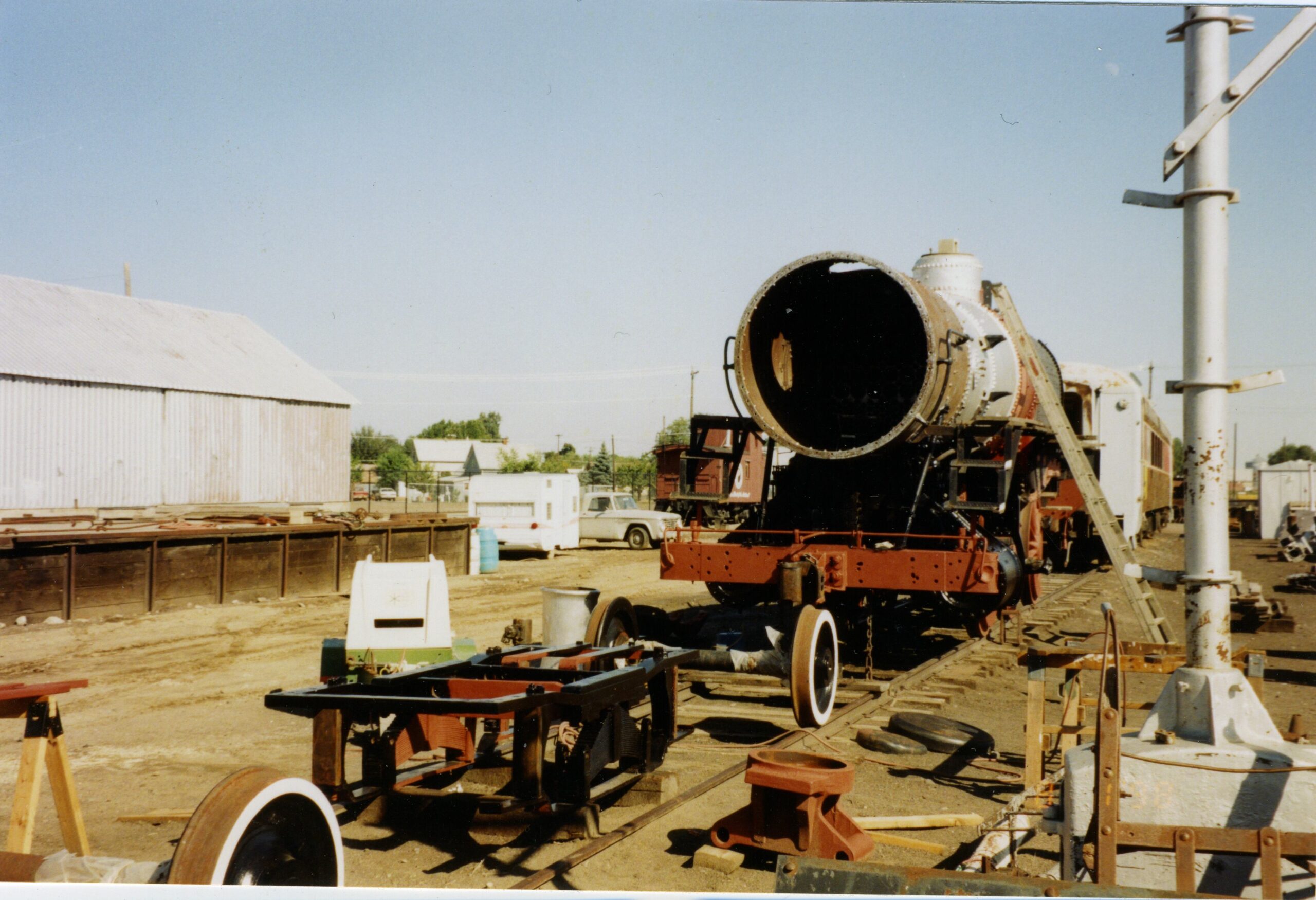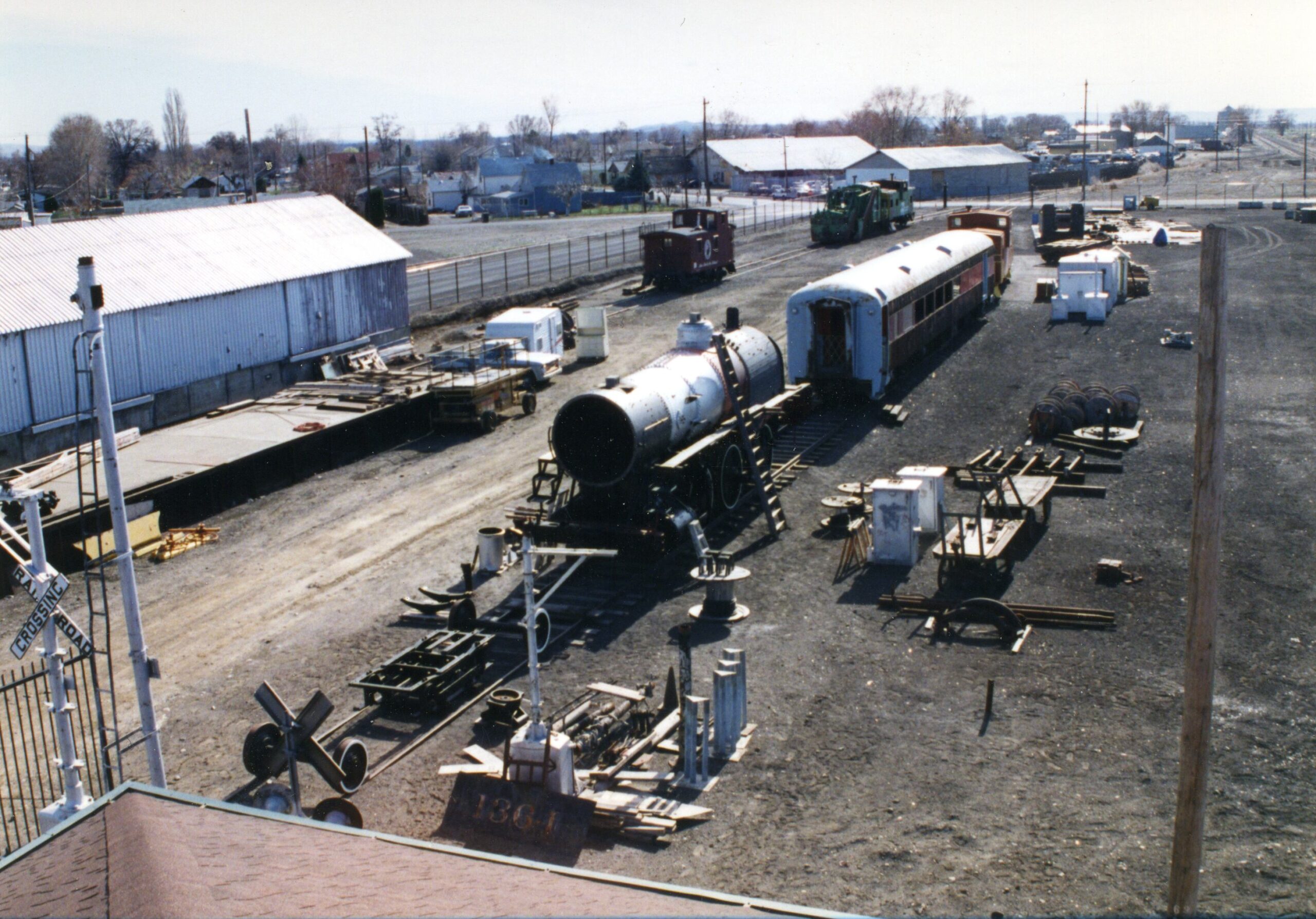 A workshop was badly needed. The old warehouse left in the picture was a prime candidate for remodeling.  The crew went to work and removed the old wood floor, dug out the basement and put up retaining walls and concrete floor to allow for track to be put in the building. Although the freight house had been prepared for such, the trackage rights to the house was in dispute. Negotiations ensued with the Burlington Northern. Finally in 2001 the museum was able to purchase the yard track and gained the rights to extend the track into the newly converted engine house. This now became a working workshop complete with stand up pit. Compliments of military surplus we, being a non profit museum, were able to purchase machine shop and fabrication equipment and stock a carpenter shop with wood working equipment. Photograph taken in 1999
Despite the harsh conditions finally the 1364 was getting the attention she finally needed.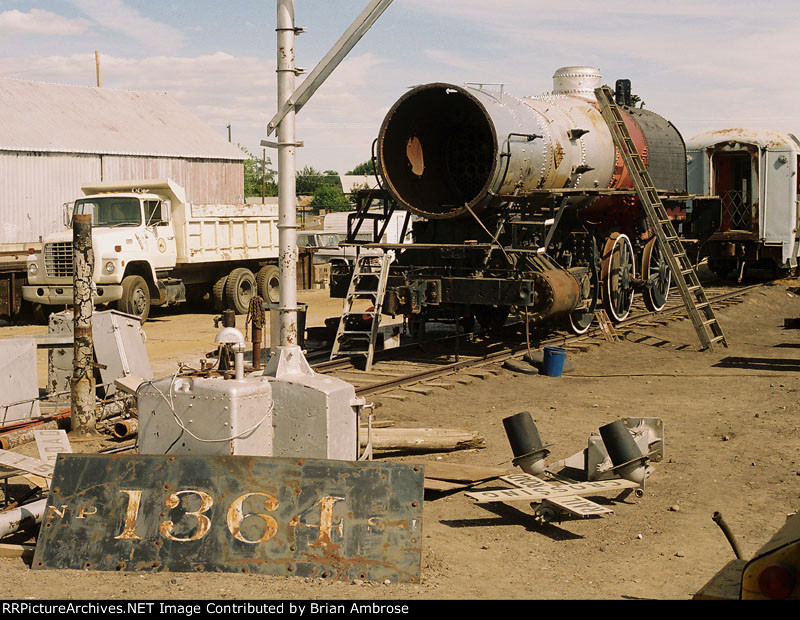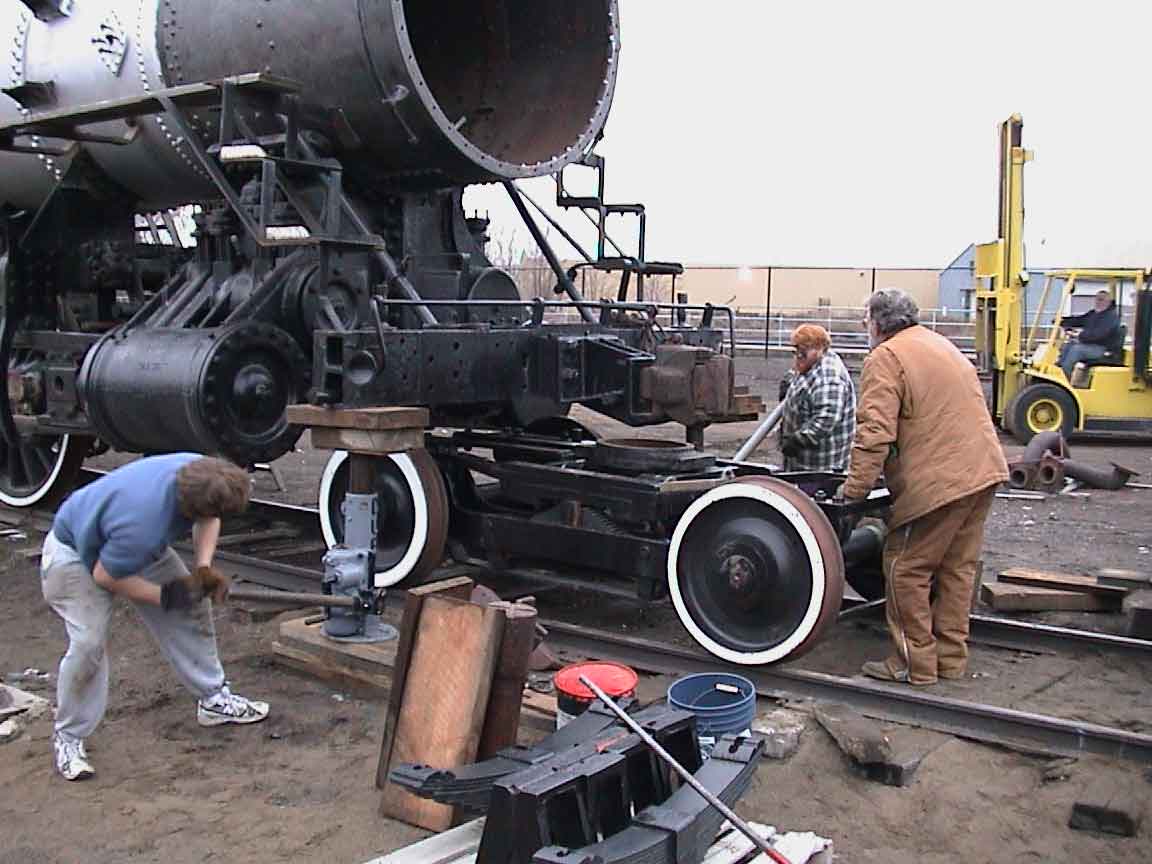 In January 2001 the front pony wheels were coupled with the 1364 again.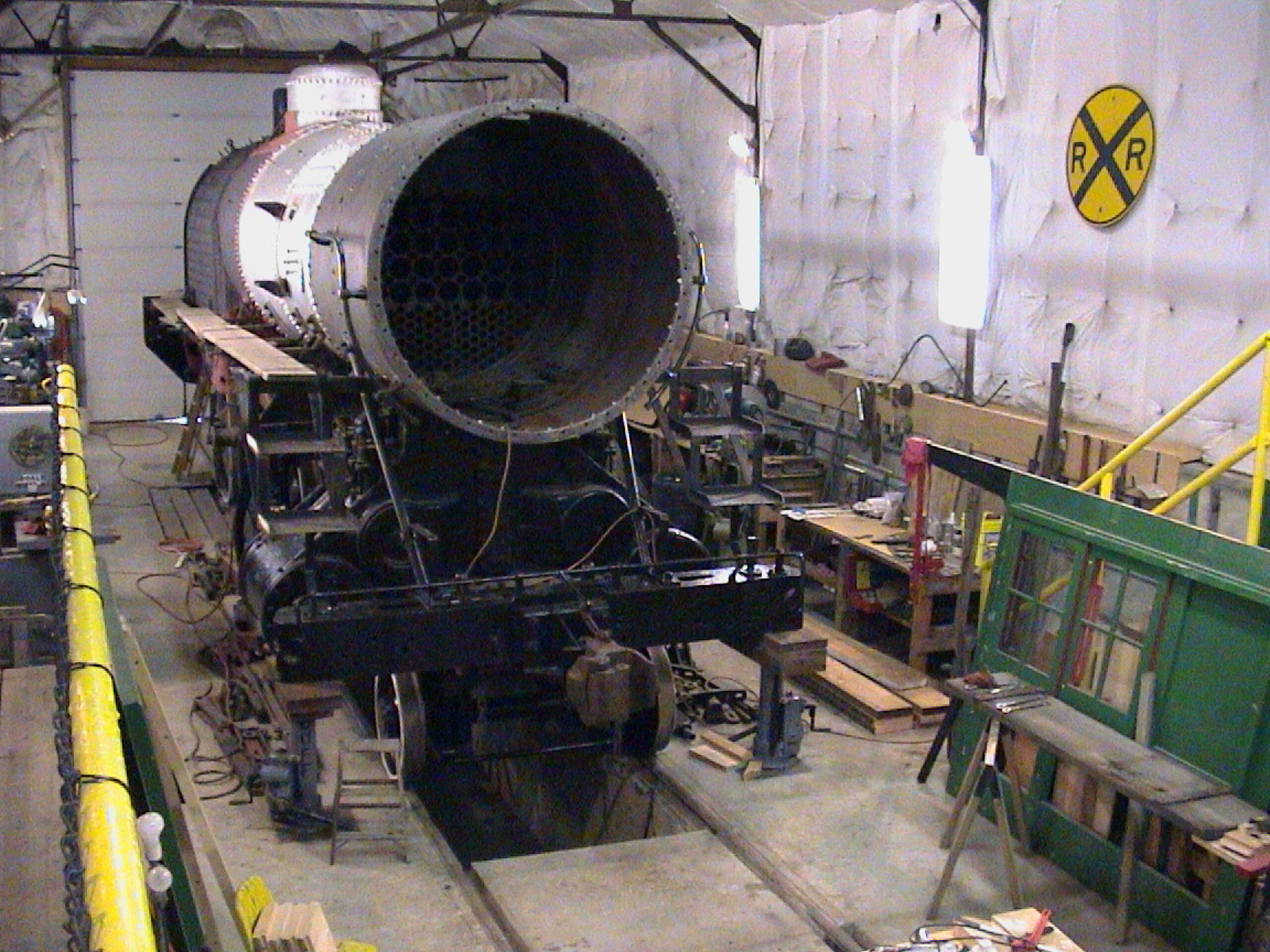 And in the same year she had a home indoors, away from the elements, away from harsh conditions that workers could restore her, in a haven she would live again…….