April 14, 15 & 16, 2023 June 2, 3 & 4
August 25, 26 & 27

October 6, 7 & 8
Work History weekend is a 3 (sometimes 4) day event where members and other enthusiasts get together and use their talents to help restore the museum's antiquities. However this is not the only goal; we come together to have a good time and share our interest in railroading. Sometimes we even get some work done……..actually a lot! To the right we see a bunch of busy beavers making things happen.
For those who are out of town, accommodations can be arranged in advance, such as members opening up their homes or sleeping in a caboose or passenger car roomette. RV connections are available on the property for those that have RVs. Please respond ahead of time to reserve a spot.
Call Doug Shearer at 509 854 4159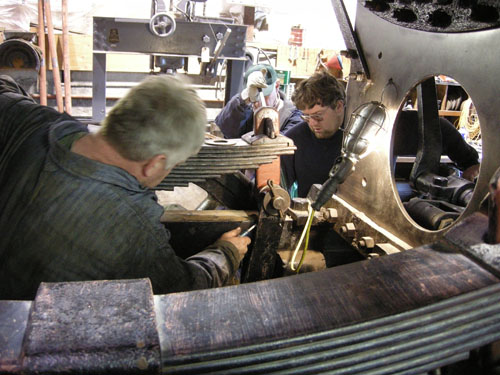 Bob Culp, Andy Breeding, and Rob Meinert installing rebuilt suspension springs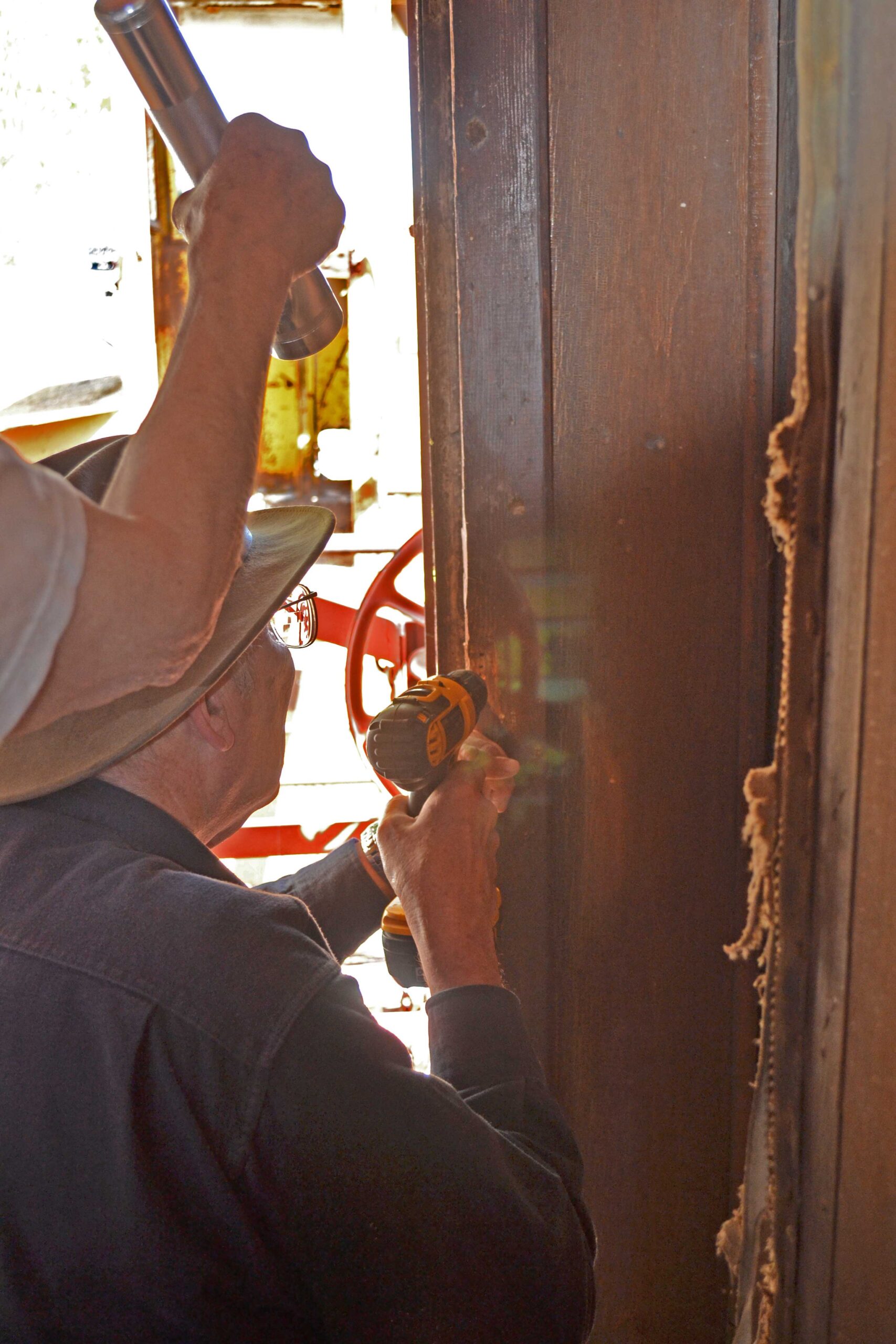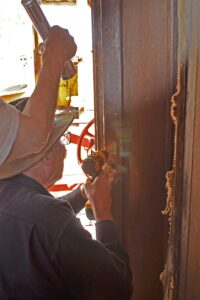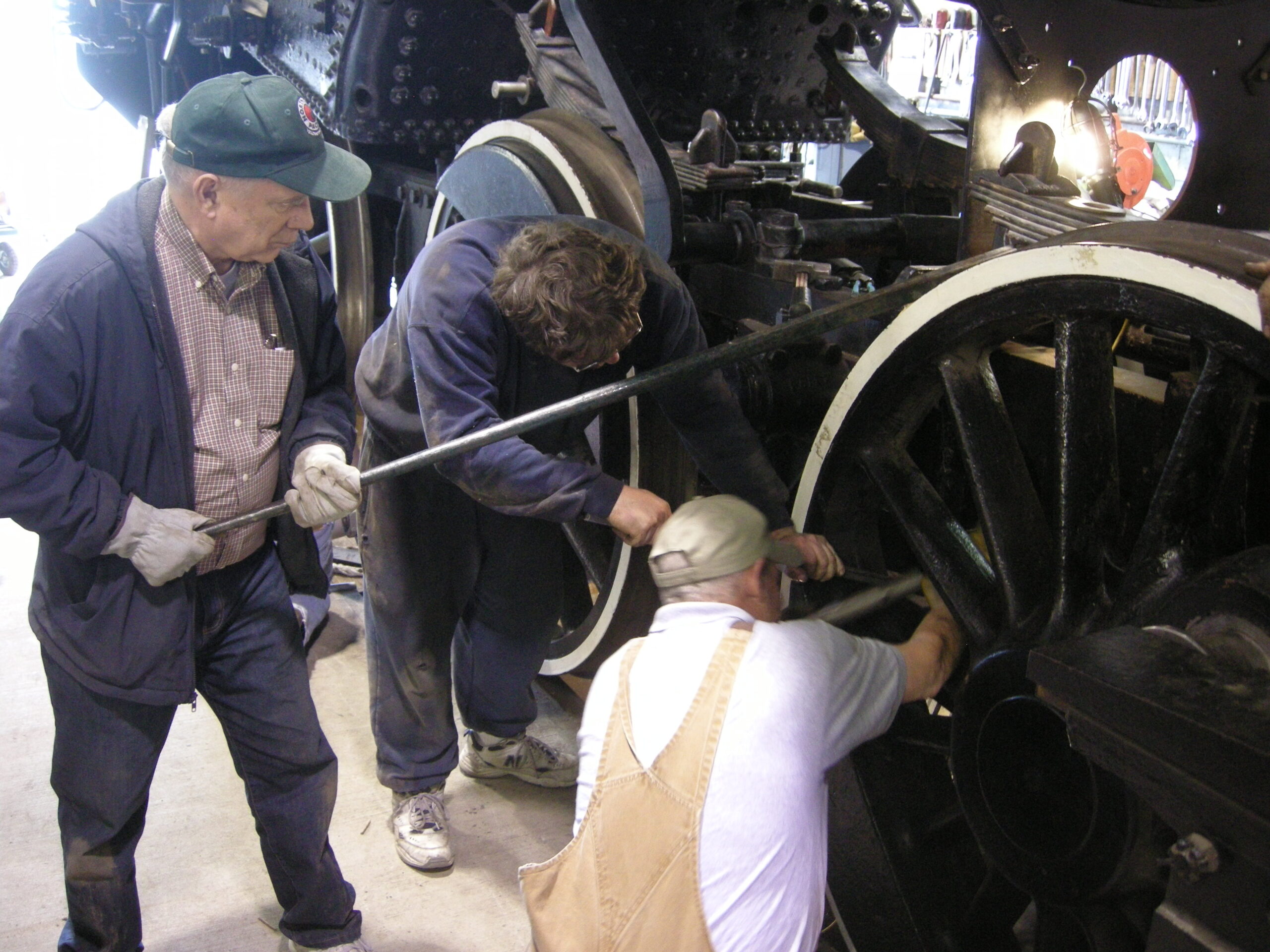 Andy Breeding and Todd Fogelberg  installing suspension spring brackets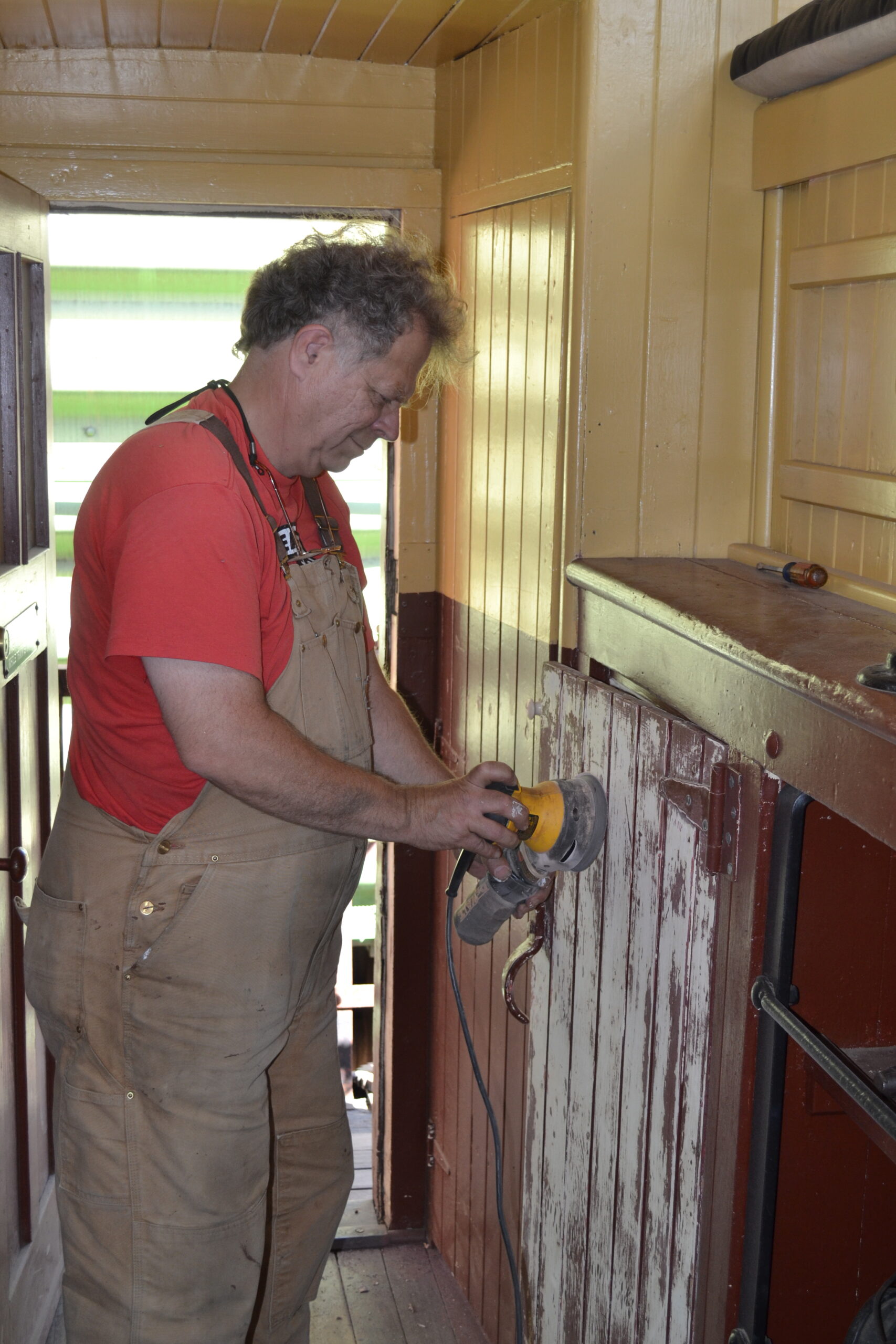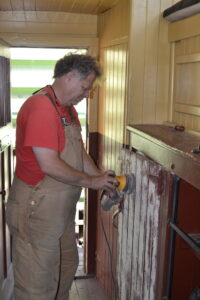 A traditional itinerary of the weekend begins on Friday for those wanting to arrive early. Doug Shearer and Dave Pankey will be there to welcome the earlybirds. Usually the "old-timers" give the new guests a tour of the facilities before settling into the projects of their choice. Toward the evening the "steam crew" arrives (they have daytime jobs). The traditional dinner on WHweekend is El Porton, an authentic Mexican restaurant. After dinner many go to Doug's house for an impromptu slide show. Saturday we hope to have a breakfast lunch and dinner using our newly acquired NP 460 diner car. We tried this last WHW and hope to do it again.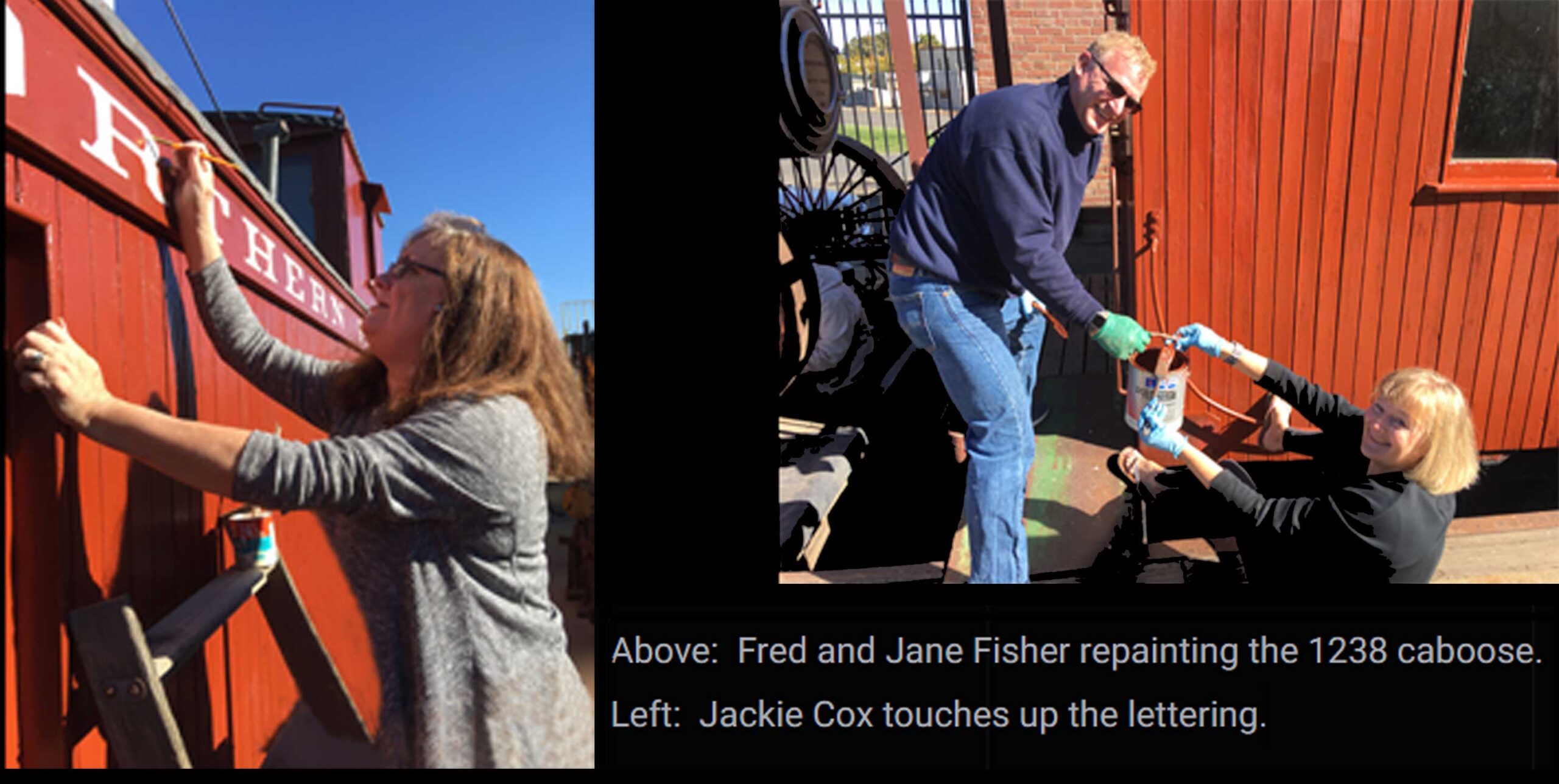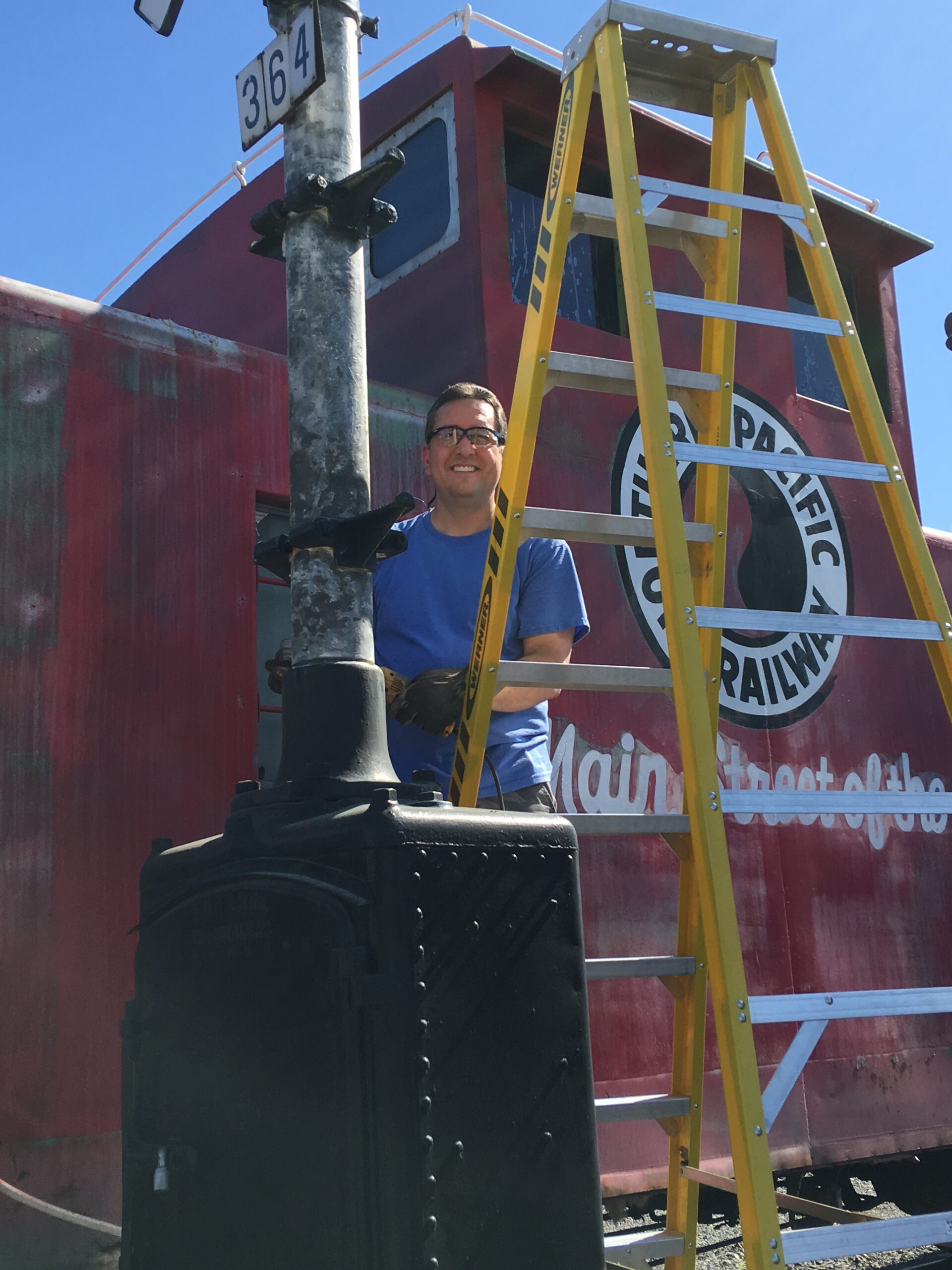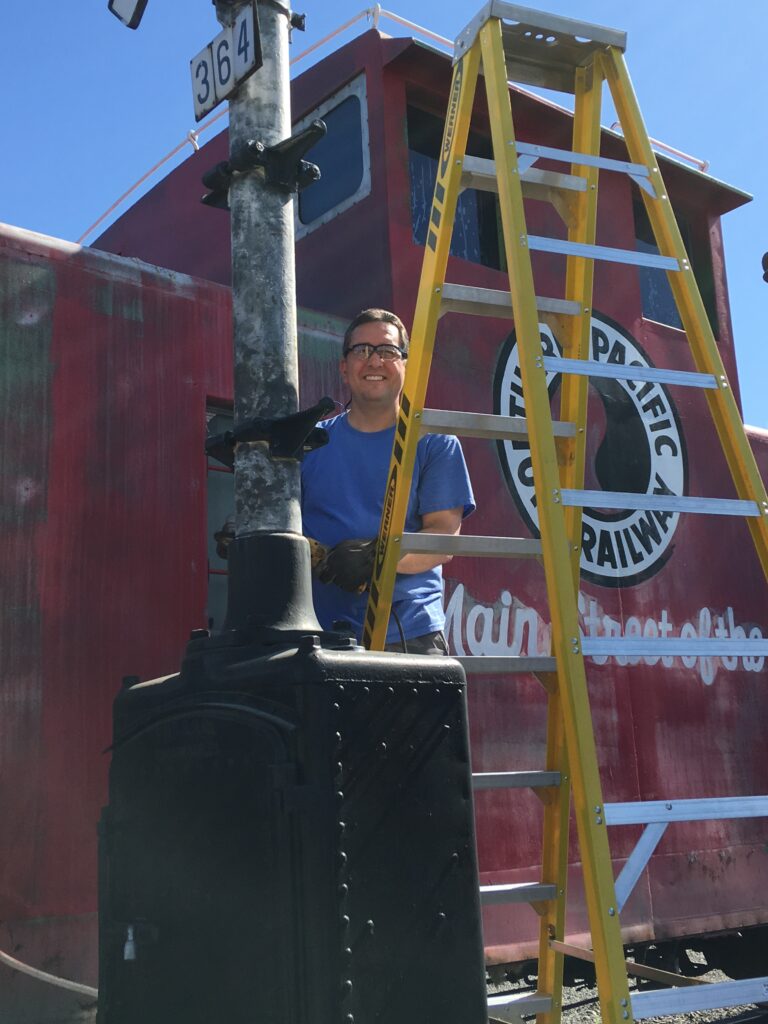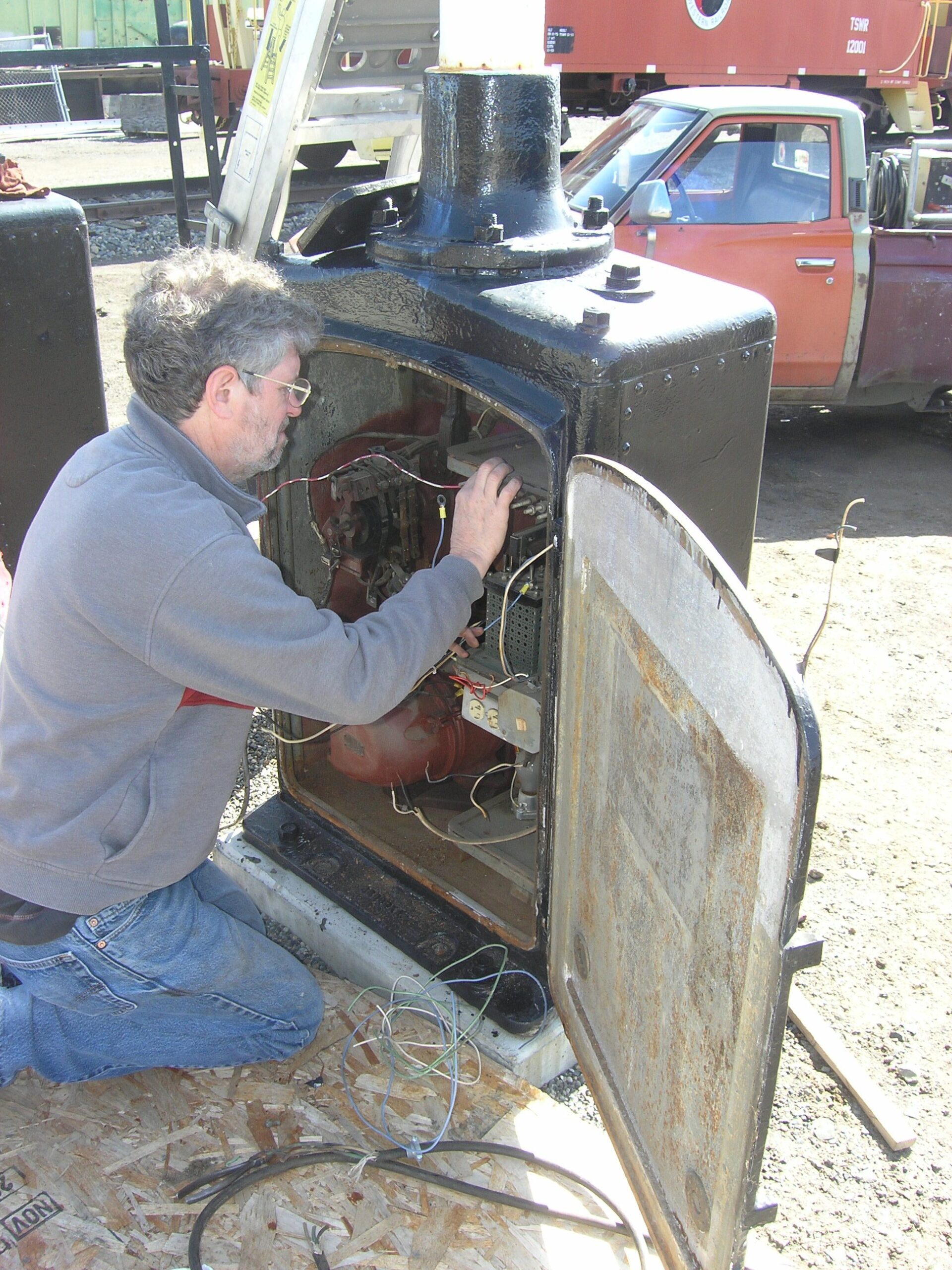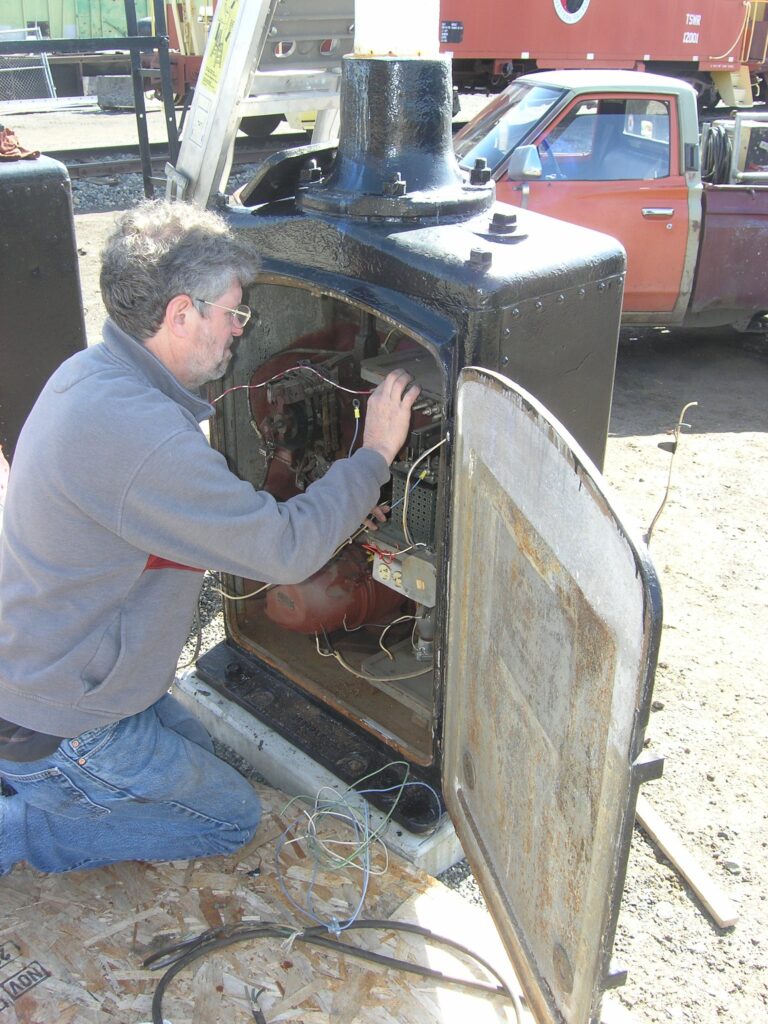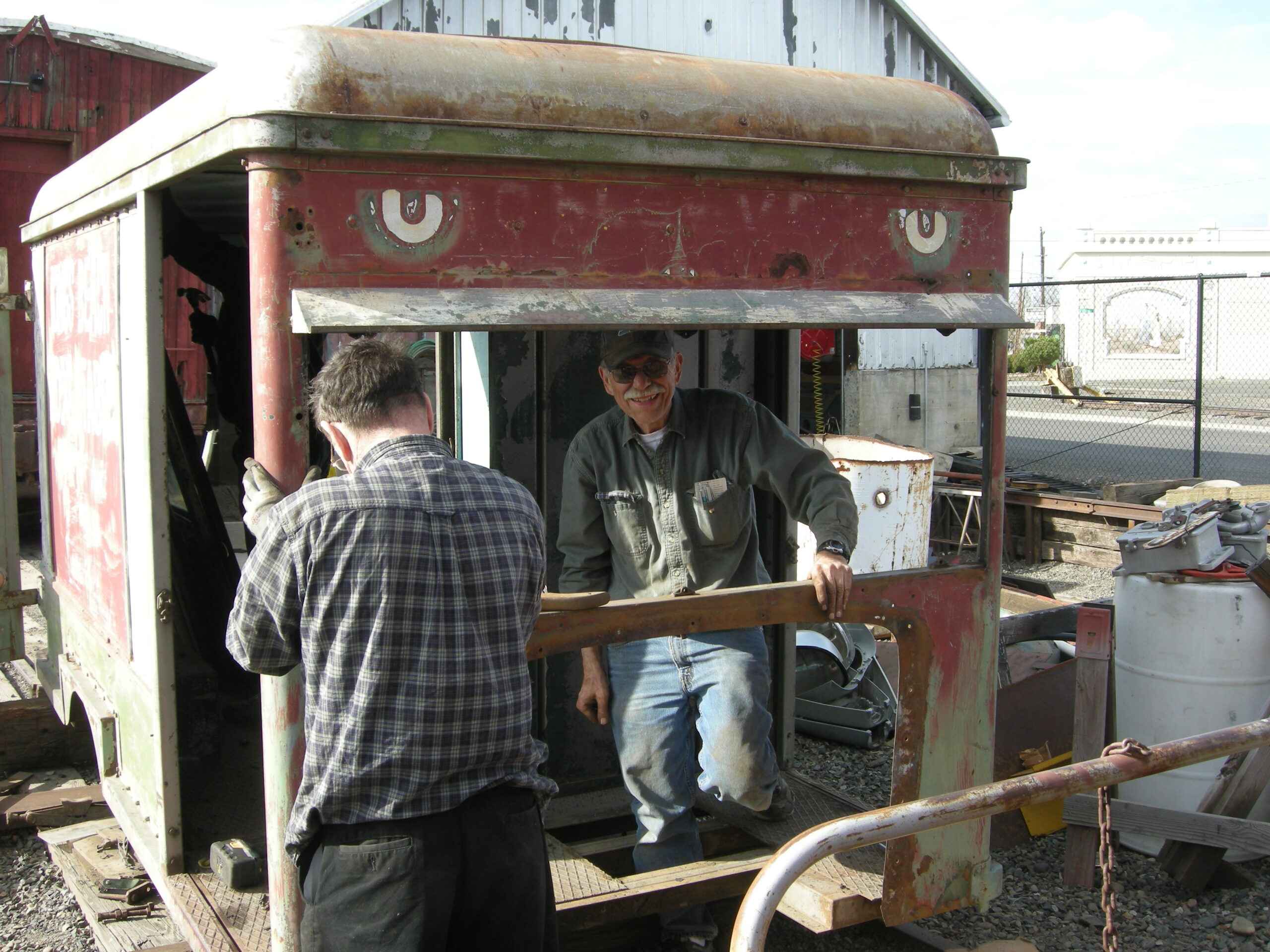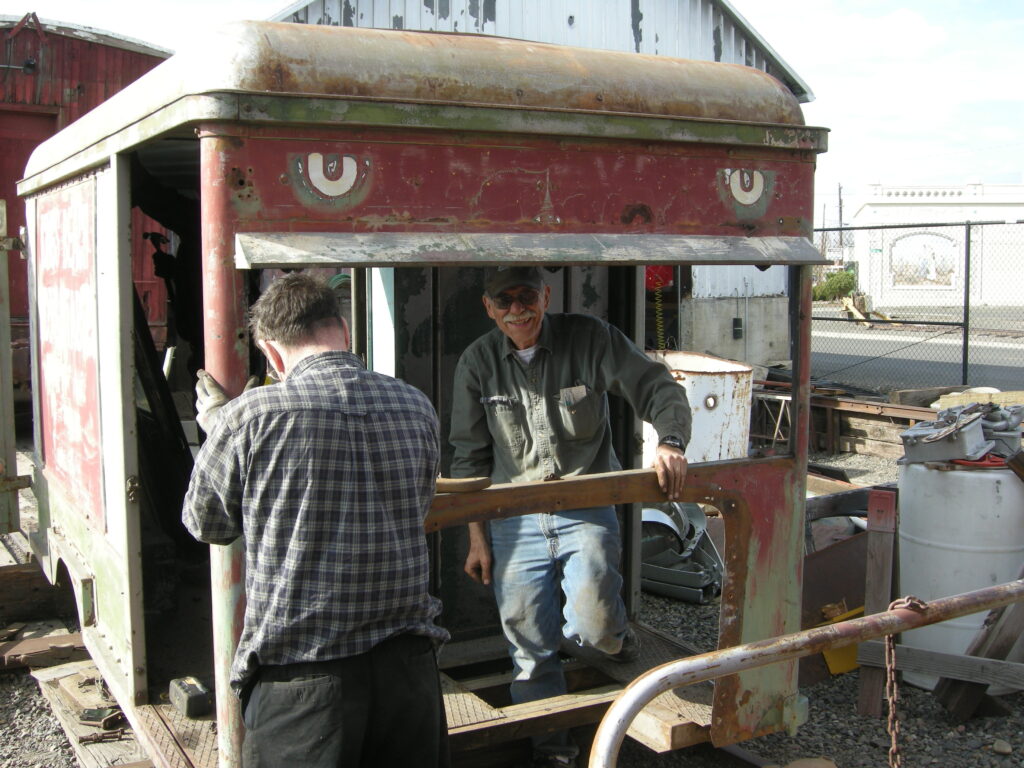 Left: Jay Lewis working on a semaphore.
Middle: Dave Sprau working on the wiring for the same semaphore.
Above:  Piper Hale and Doug Shearer working on the REA truck.