The depot itself has been restored to its original condition.  Many of our members are collectors and have either loaned or donated their NP memorabilia to the museum.  When Burlington Northern Santa Fe closed the depot, they left it pretty much the way it was.  There was very little vandalism but time took its toll.  The roof leaked and plaster was falling on the floor.  The oak trim had been painted and was in bad need of a touch-up.  The Job Corps was enlisted and completely plastered the ceiling and walls. Volunteers stripped the oak trim and were able to re-finish it to its original  condition.  Much of the furniture was left and restoration made it even more beautiful.  The telegraph room had almost all the authentic equipment and our collectors of the group were able to find the remaining pieces.  In many cases the original holes for mounting the parts  were already there waiting for the artifacts to come back.
Inside the waiting room we have remodeled putting in antique oak displays to showcase various artifacts used on the train.  On one side a complete set of dinnerware typical to the early 1920s dining cars.  In another room a Pullman sleeper has been recreated.  A G scale replica of a Northern Pacific passenger train is displayed.  Incidentally the same train is run on Toy Train Christmas in the REA room. (click here to view running train)   Through the hallway and to the right is the telegraph room.   Even the restrooms are authentic where codes allow.  The upstairs was originally a place to store records but is now an HO and N scale model railroad.  It is the only model railroad that is left up all year.  Presently the depot is open to the public May 1 to October 15, Tuesday-Saturday, or during Toy Train Christmas, special events, or by appointment.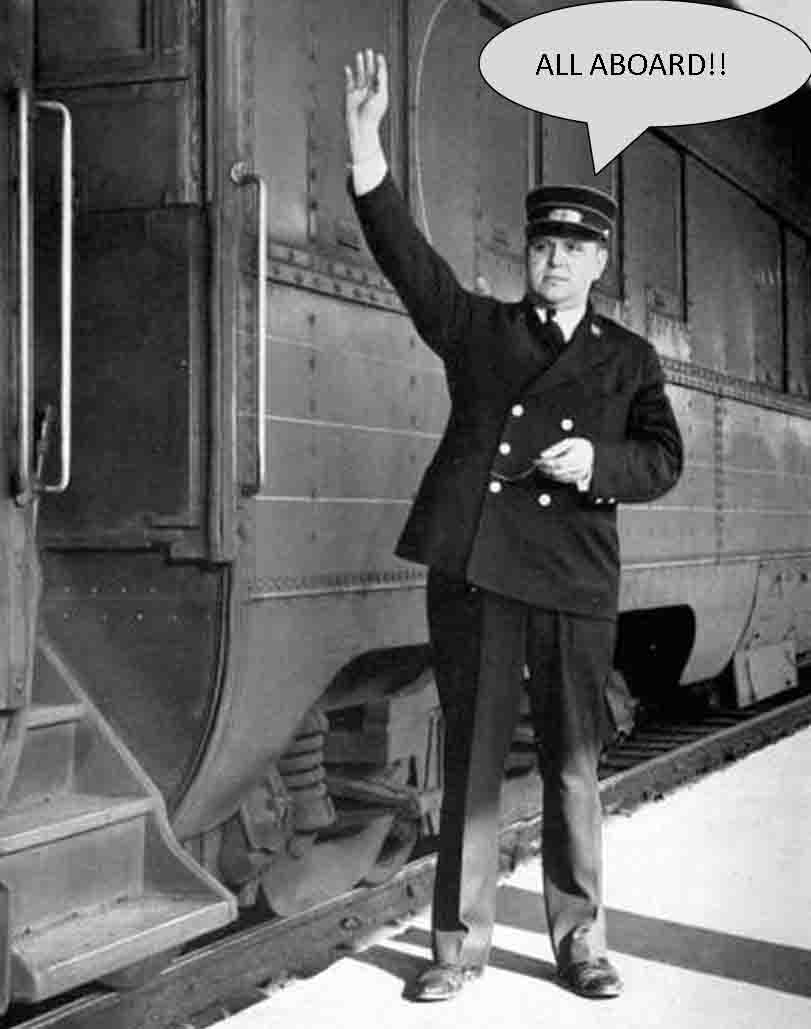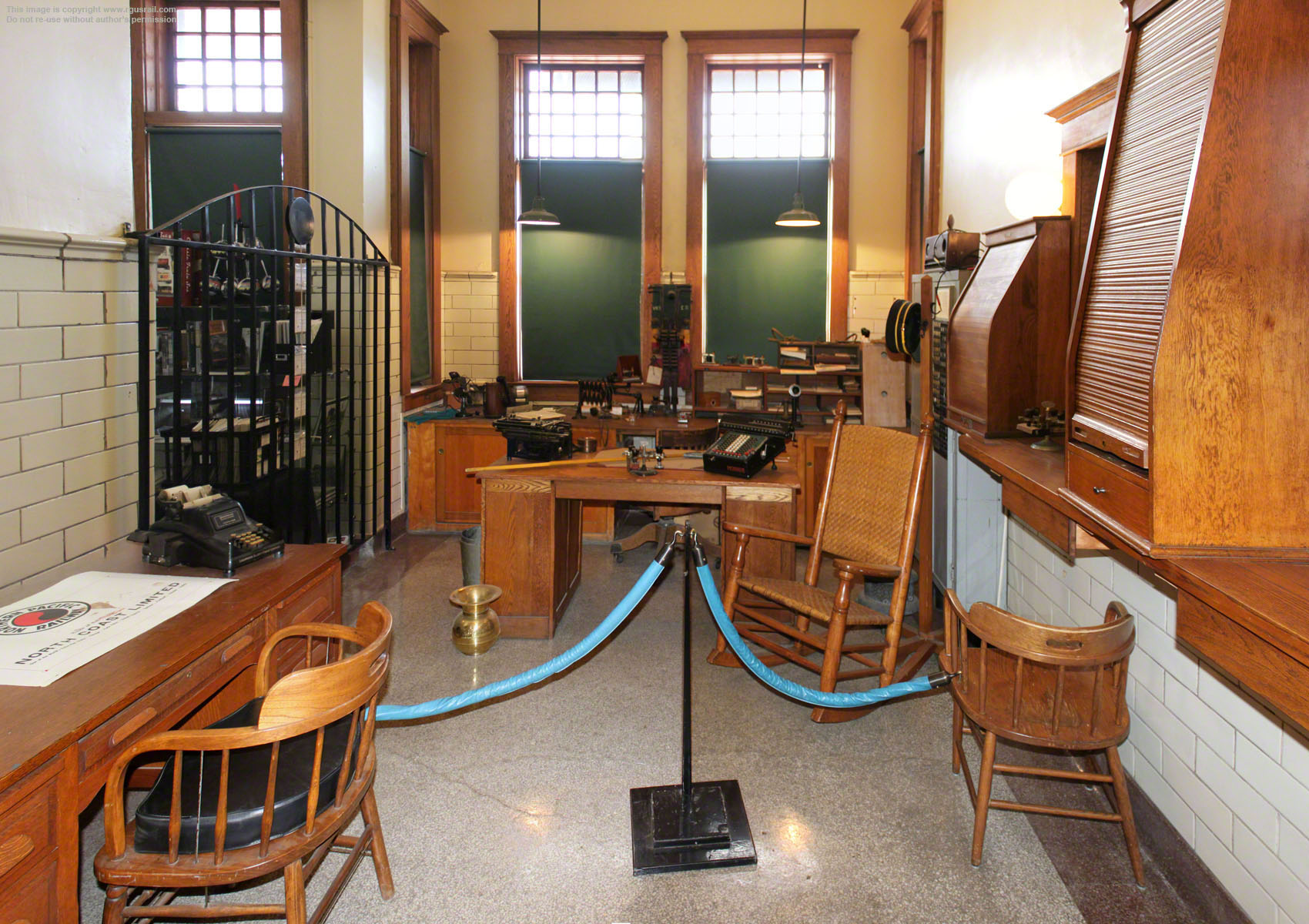 Above: The telegraph and ticket vendor office. Communication between track blocks was necessary to prevent a train having a head on collision. Written orders were given to the engineer that authorizes passage through the particular block. Not until that particular train clears the block can another train pass.
Right:  The hallway leads to the men's smoking room (far door) and beyond to the freight room.  The first door to the right is the telegraph room.
NORTHERN PACIFIC RAILWAY MUSEUM WAITING ROOM