We are open 10 am to 4 pm Nov. 25&26, Dec. 2&3, 9&10, and 16&17. $10 Adult $7 child 12 and under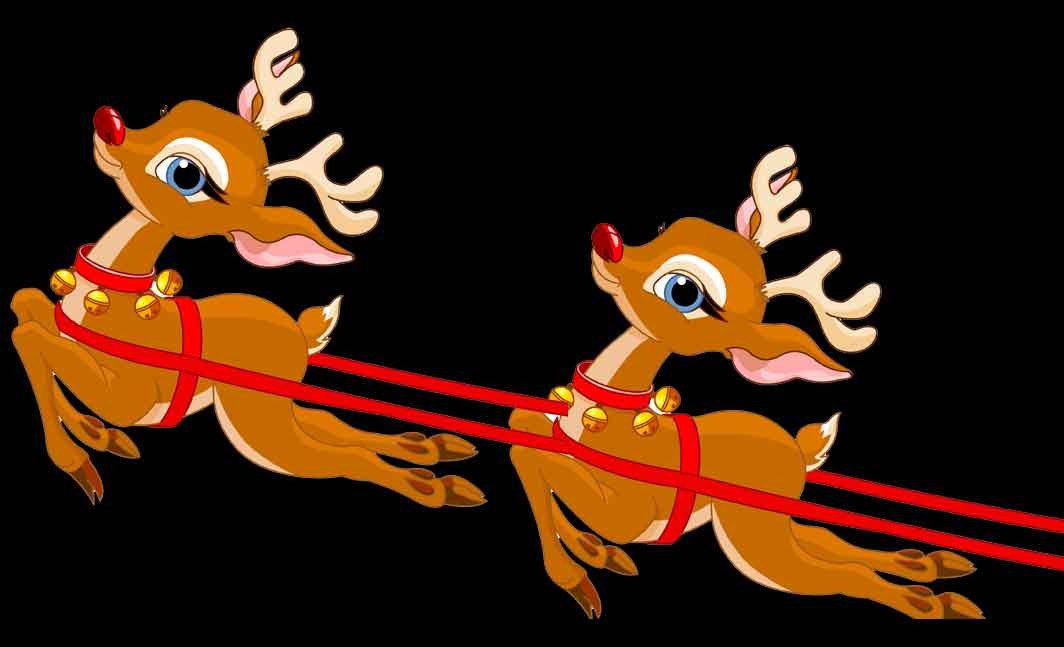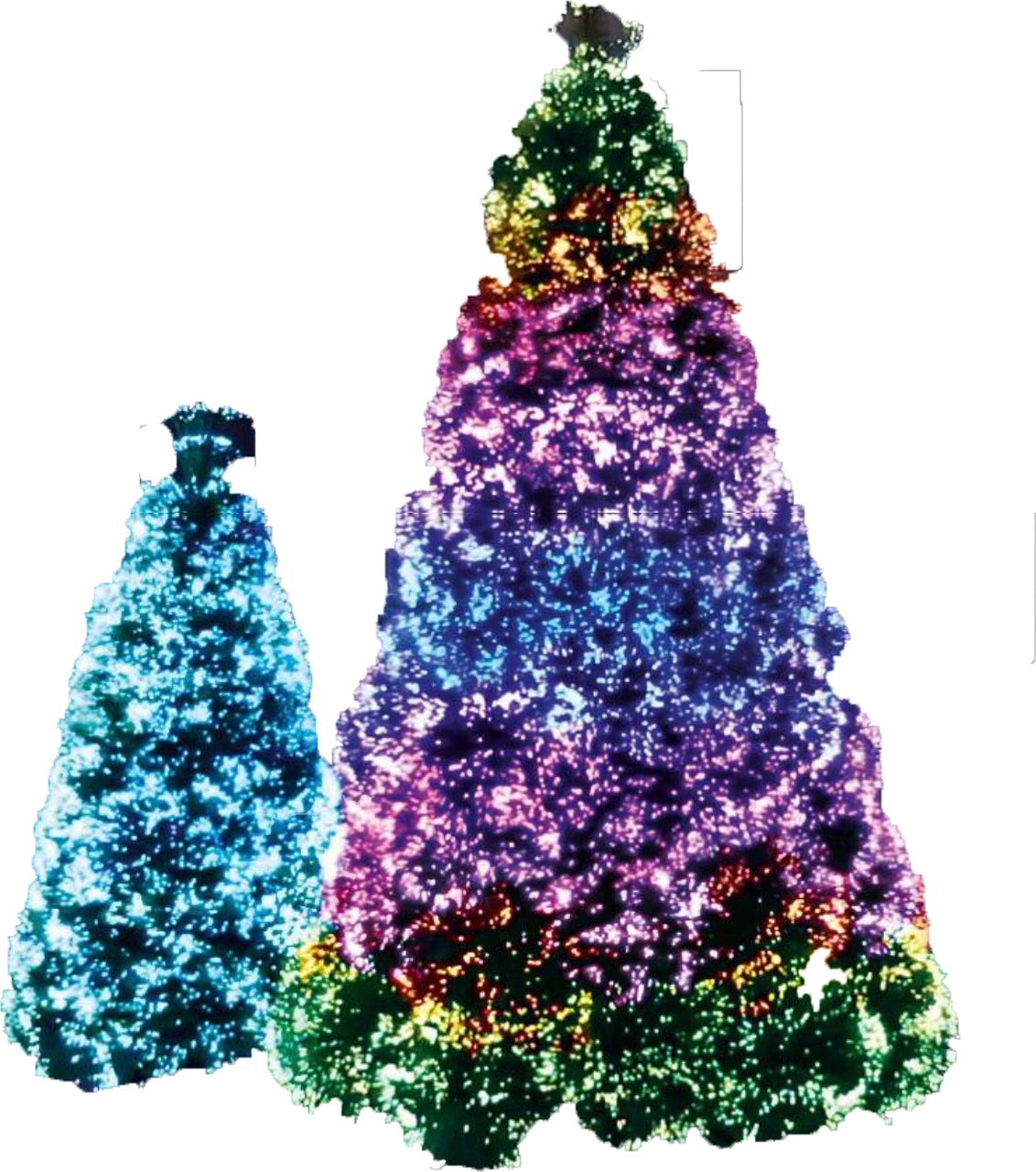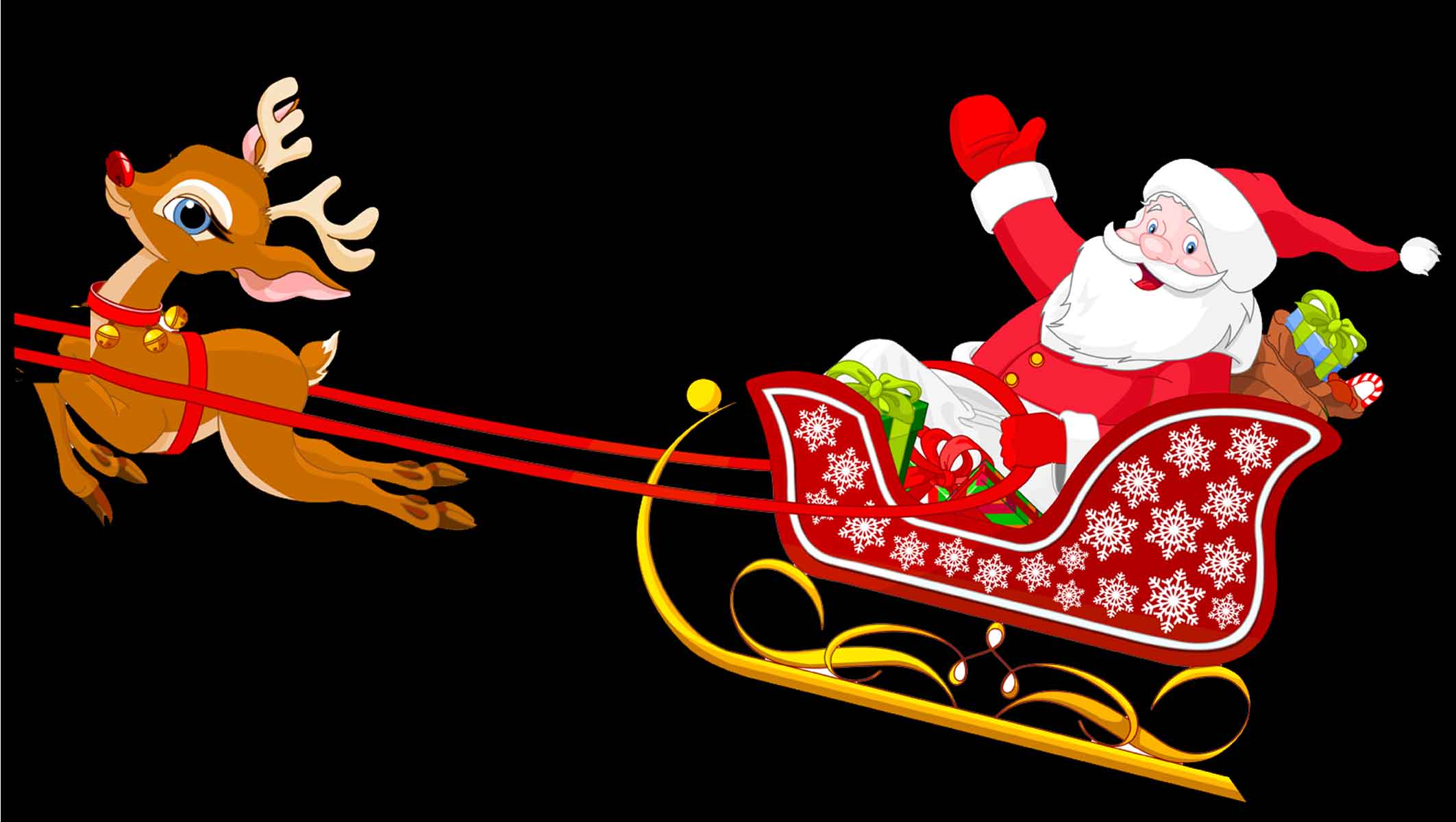 Toy Train Christmas is intended to bring back the days of old when toy trains were common around the Christmas tree. Using this theme we have set up over 40 model trains from Z scale to the real thing, a train that transports kids of all ages to see Santa Claus. A 7 1/2″ scale live steam model of NP 1364 is on display in the waiting room. One room had all Lego trains in operation with an opportunity for kids to work on their own design. There are many hands on activities for the kids including crafts projects and toy trains designed for younger children to operate.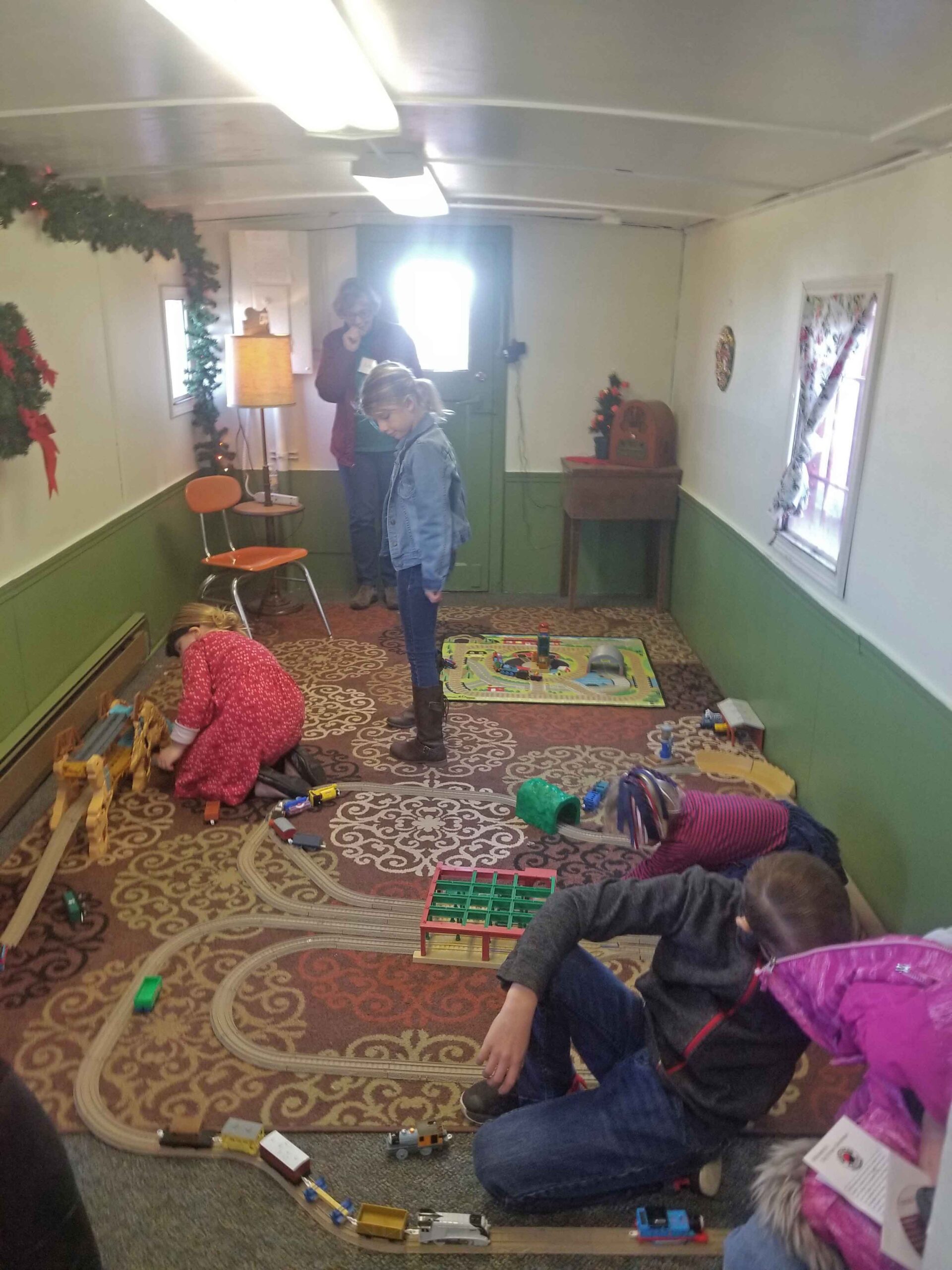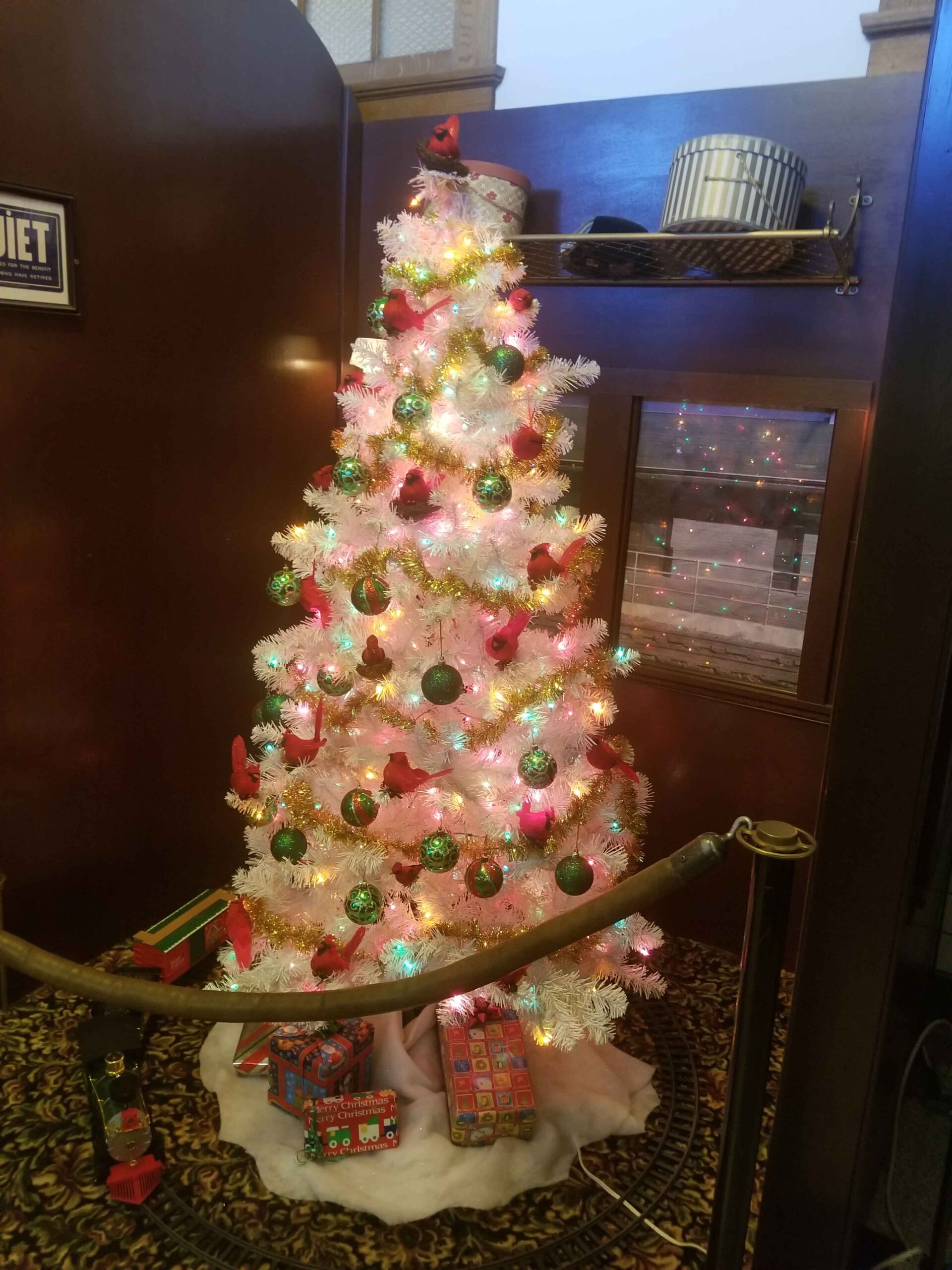 There is a train ride from the depot to the "North Pole" to see Santa and will delight a child at any age. Incidentally one passenger on record has believed in Santa for 102 years. Hot chocolate and cookies are on the house courtesy of Santa. $10 for adults and $7 for kids 12 and under. All proceeds go to restoration and maintenance of our displays at our museum. Most major credit cards accepted.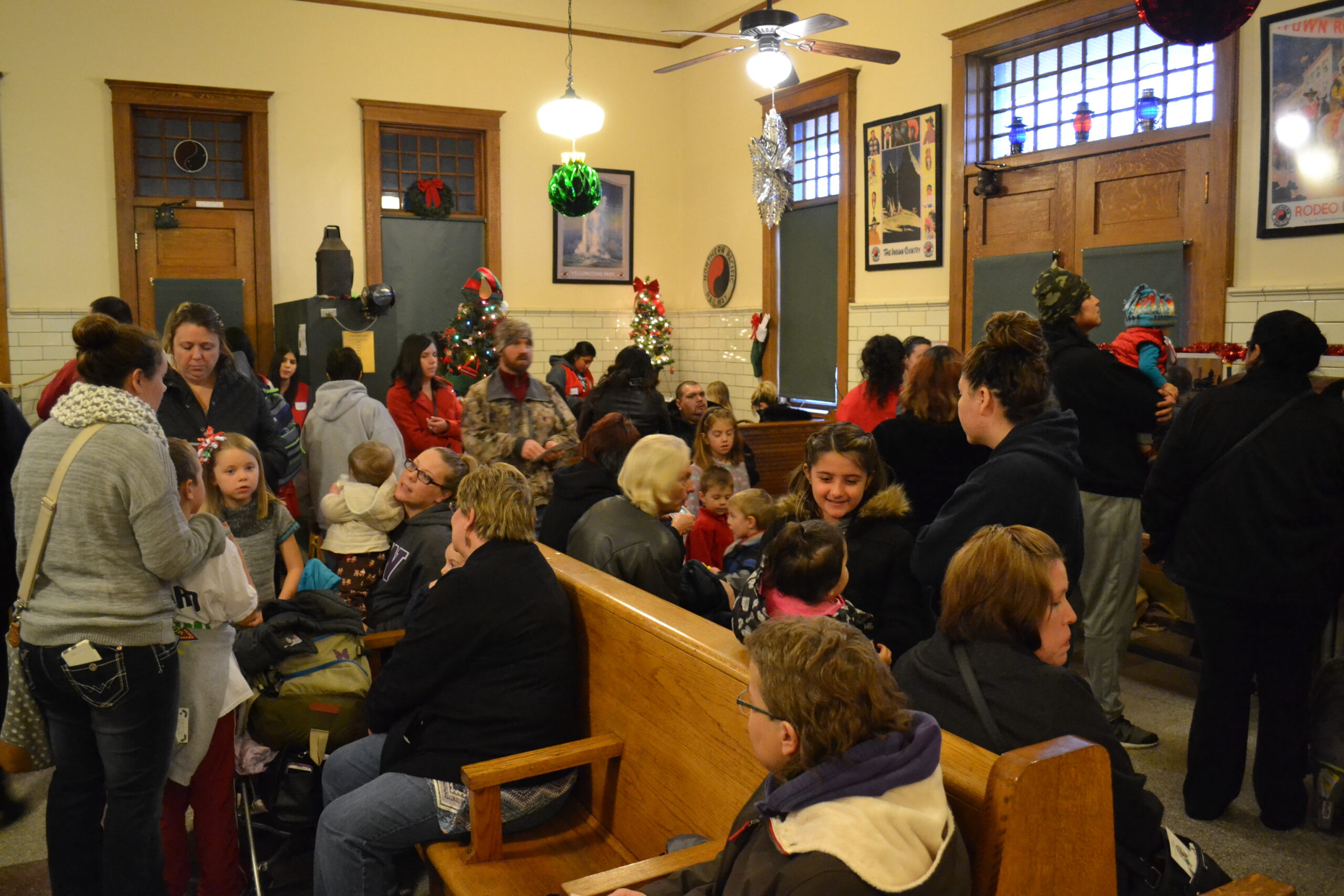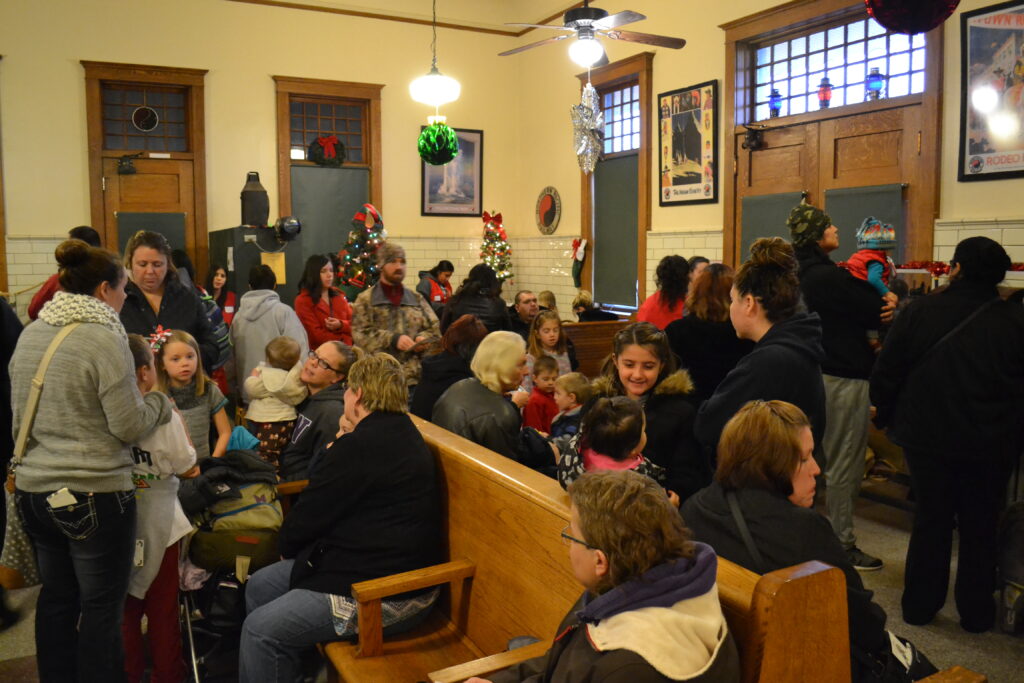 Kids of all ages waiting to board the North Pole Limited to see Santa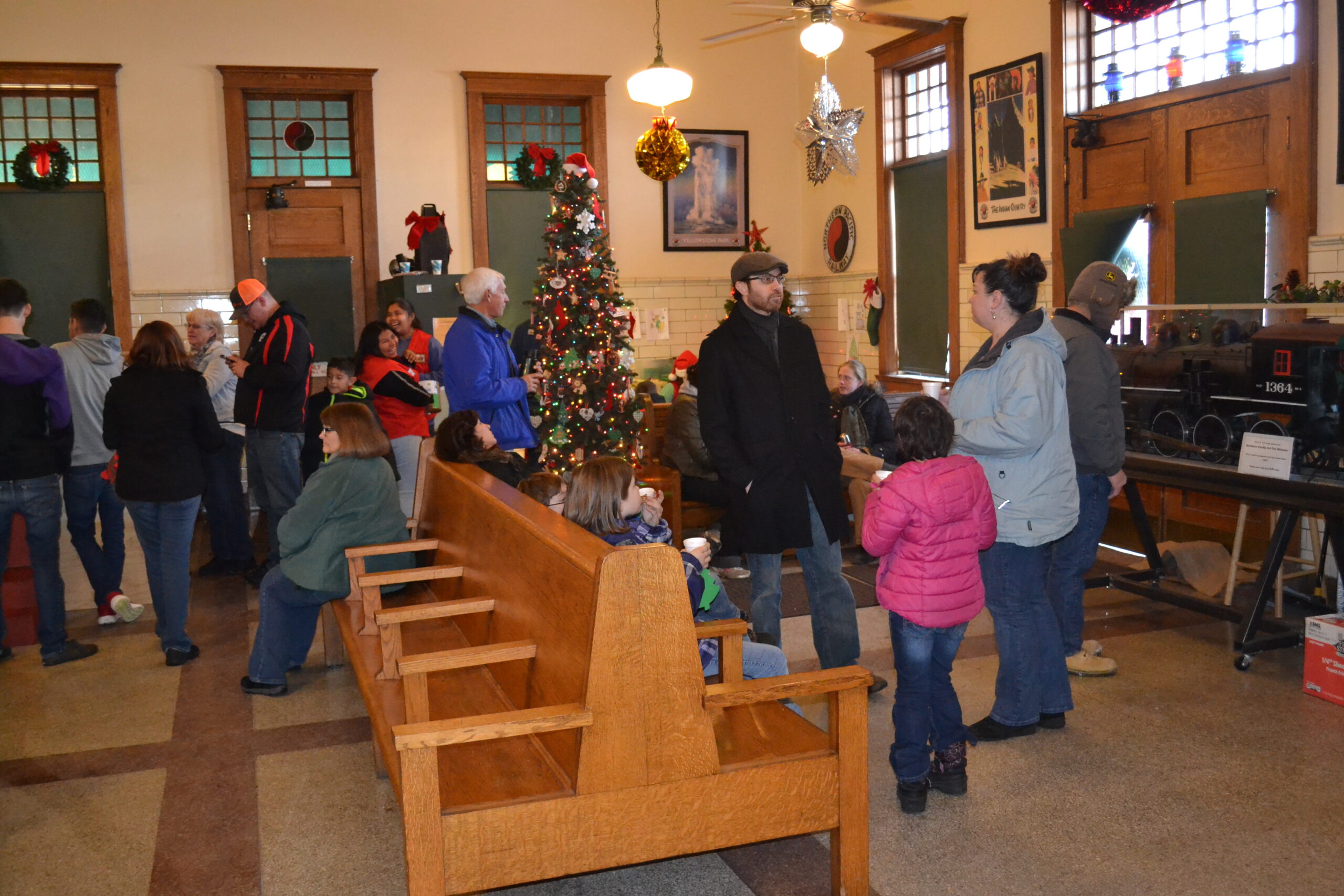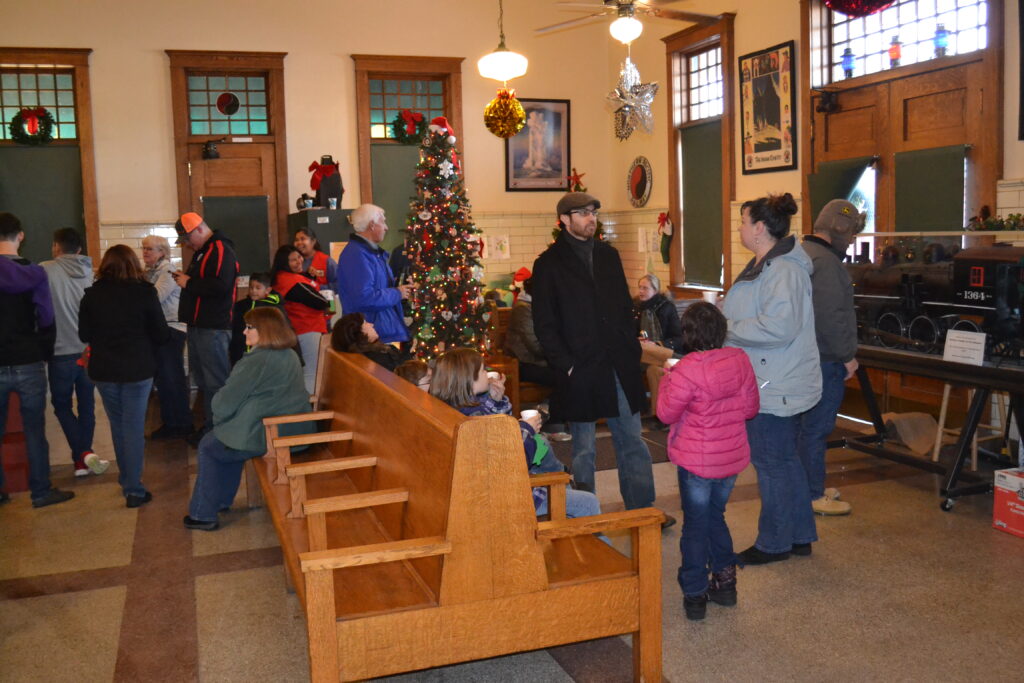 G scale trains traveling in an alpen glow or a moonlight. New lighting was added to create the effect. Make sure your sound is on!
Doug, displaying his childhood Lionel trains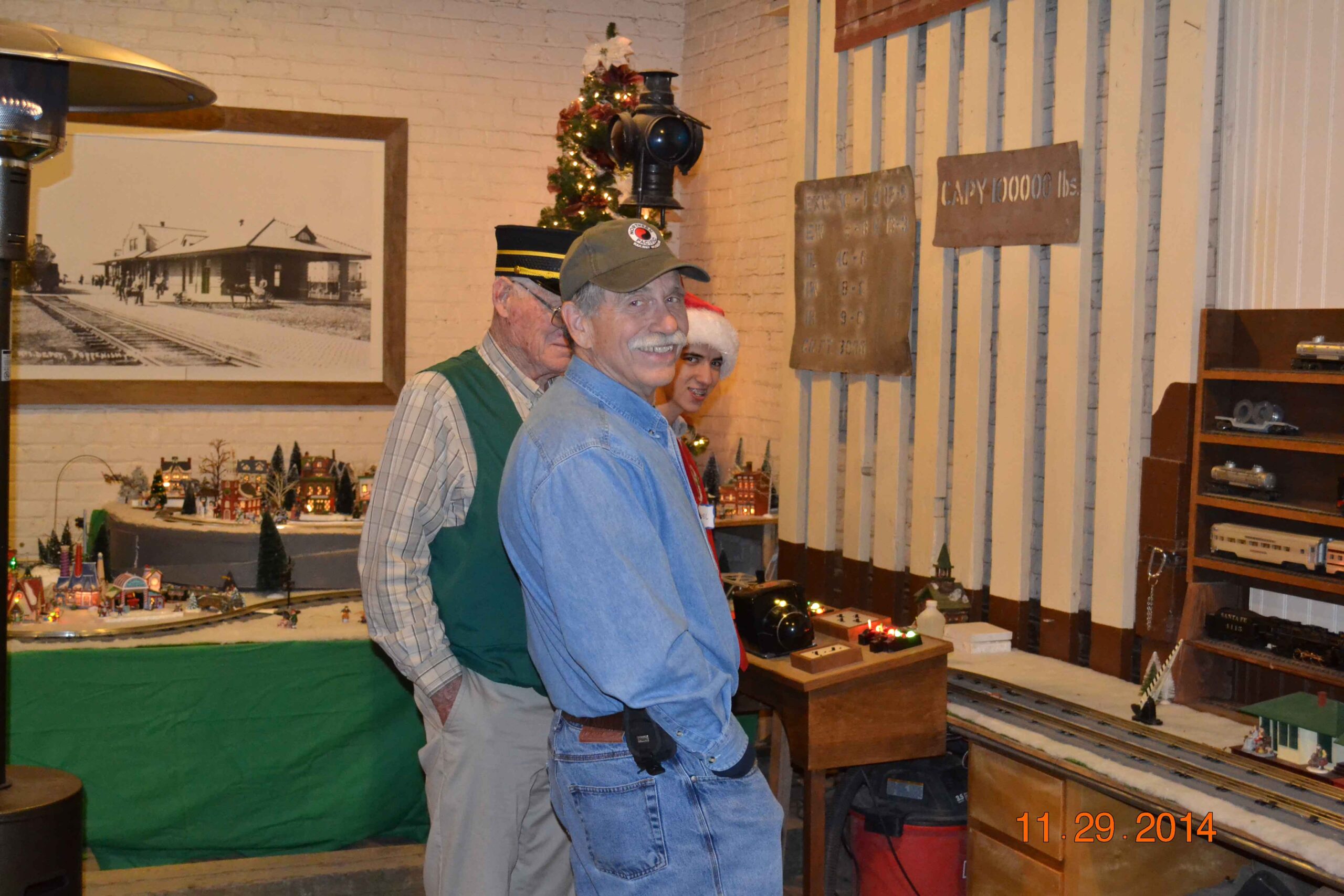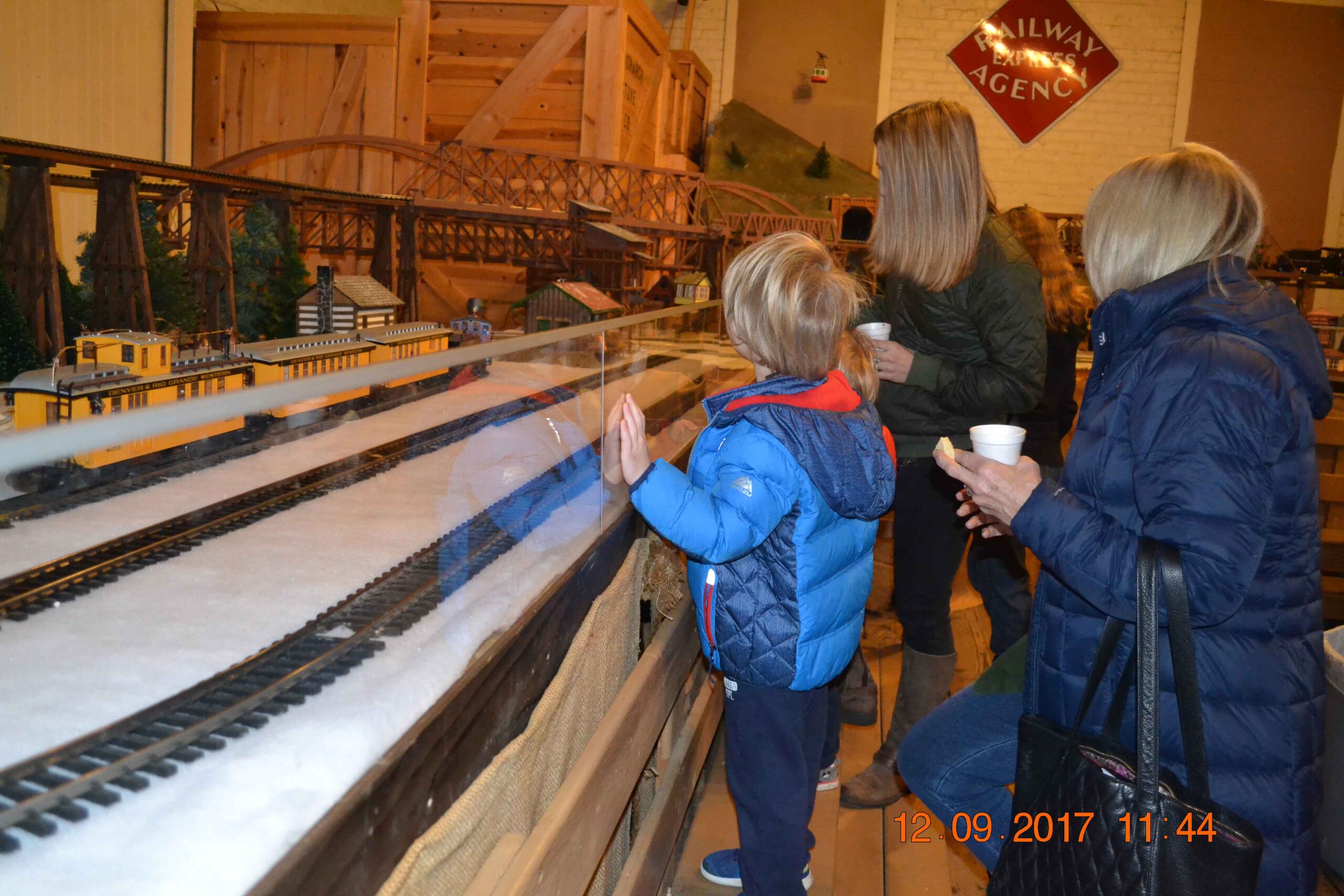 Children of all ages are enjoying the passenger train go by.