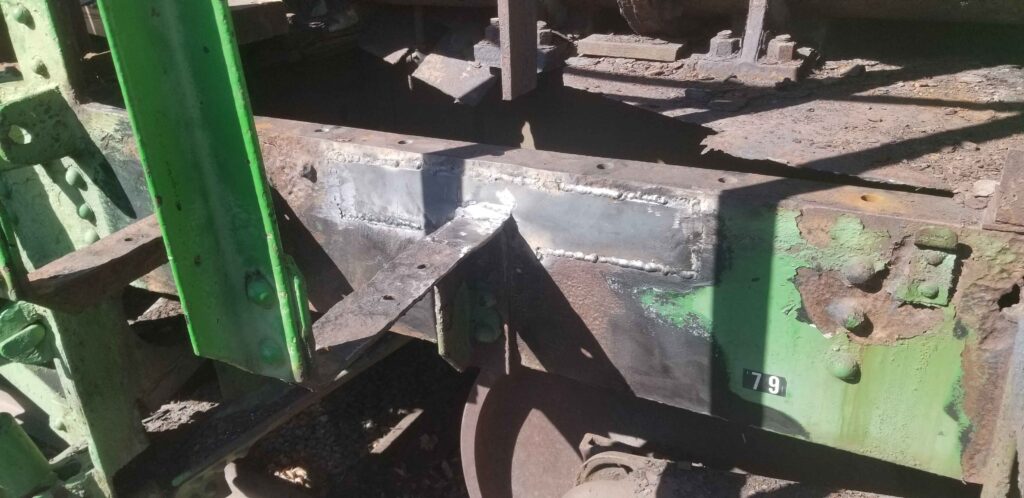 Metal has been cut out. Now to replace the non-existent metal.
Doug Shearer and Mark Gray making a template for the replacement plate. Mouse over the picture to see the completed project.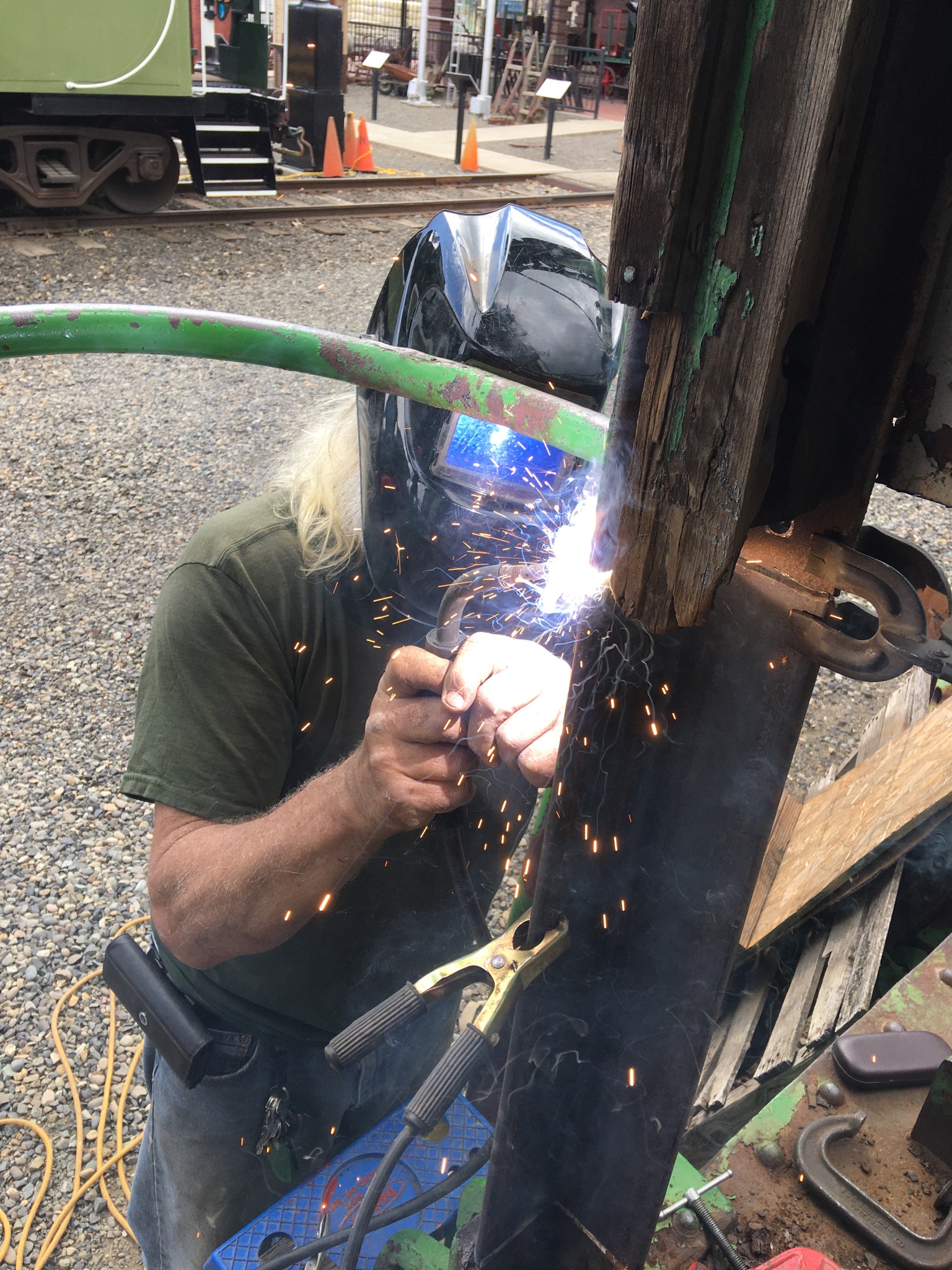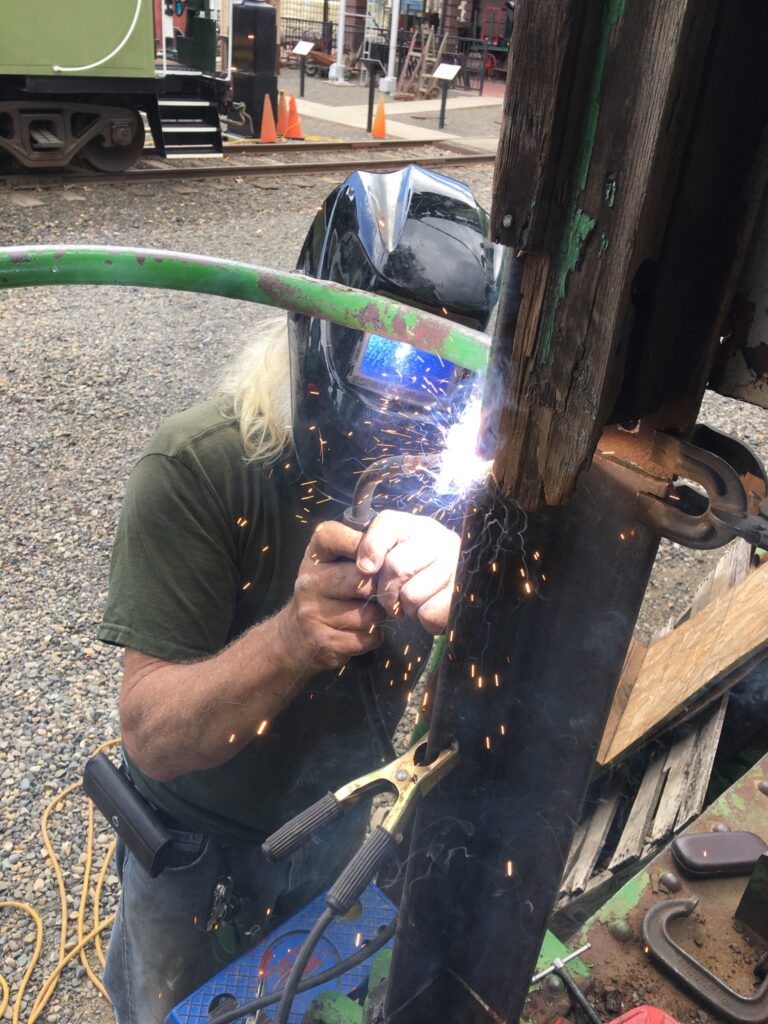 In some cases the whole frame had to be replaced.
On the right Doug has completely replaced the old door with an exact replica. The door is built using mortise and tenon joint, the same technique that was used to build the door on the left.