47°18'55.00″N121°53'18.13″W roughly 40 road miles east from Auburn. Built in 1958 to accommodate the newly built Howard Hanson Dam.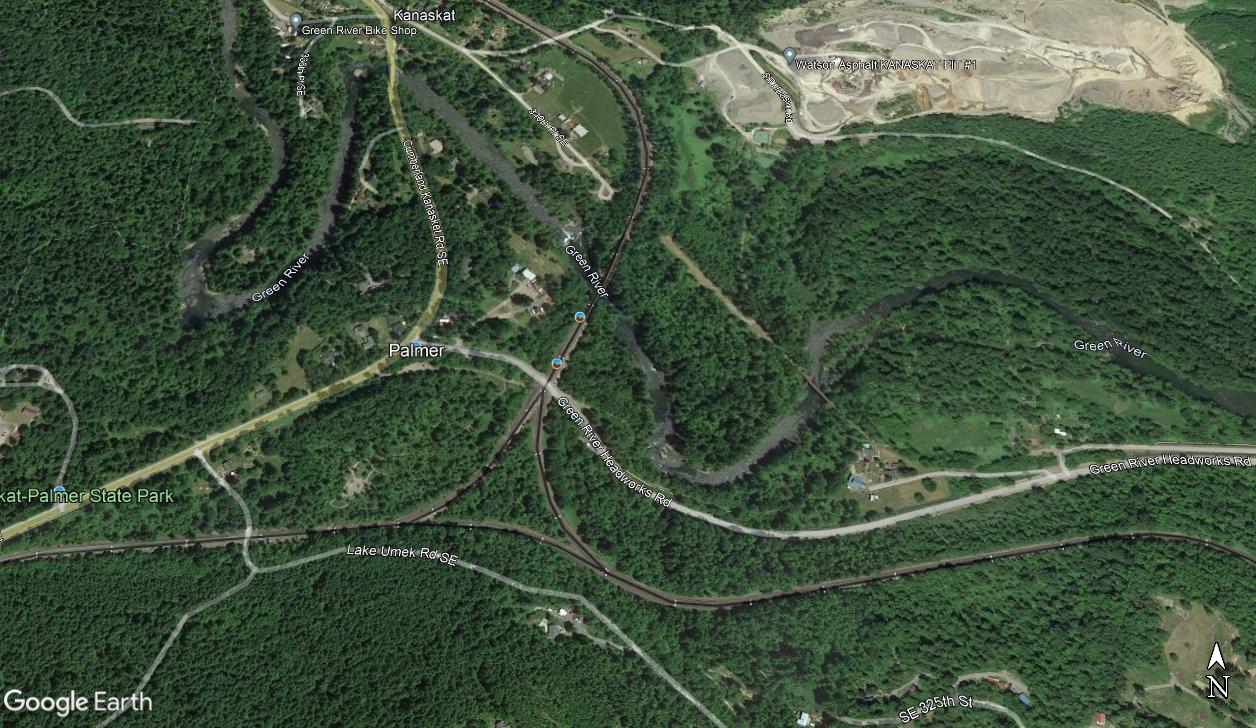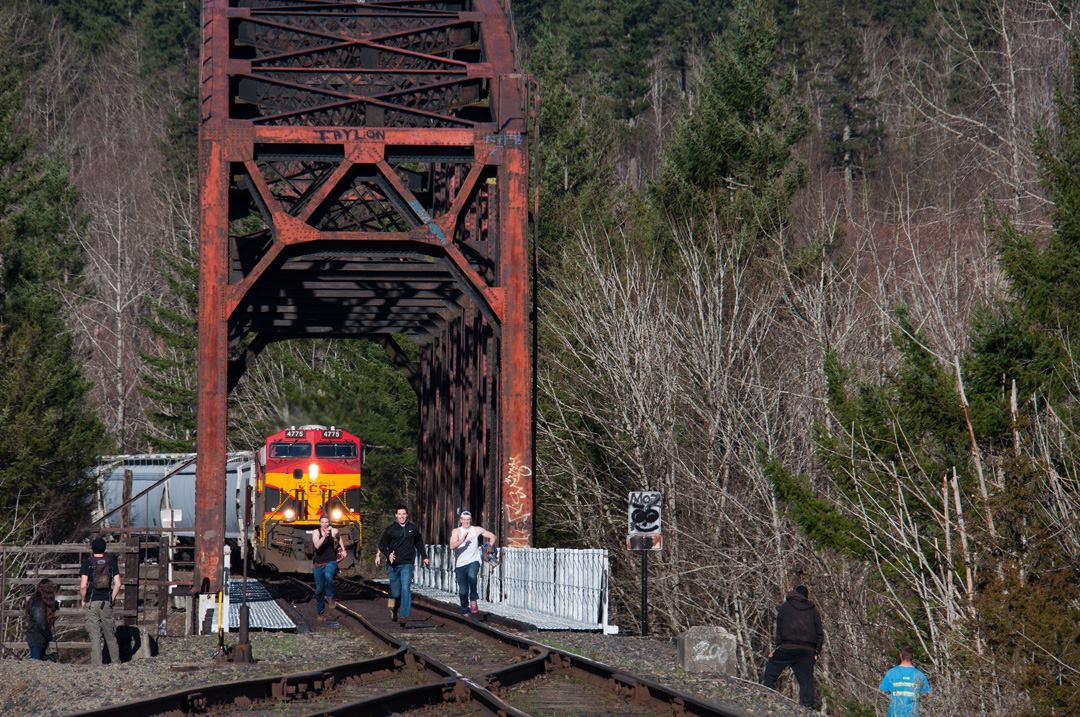 <— DON'T BE STUPID!!!
In our group we have a scanner so we can know when a train is coming. Obviously these people did not have one. This is a very busy route and there is no schedule when a train comes through. Even though a train has passed there may be one not far behind. Fortunately for these dumb-dumbs the train is only going 45mph. Even at this speed with full braking it will take a mile for the train to stop. Please watch and photograph trains with safety on your mind!!!