The tanker was manufactured in 1922 for the purpose of hauling liquids. Toppenish in the 1920s did not have a lot of autos or tractors yet, nor did they have electricity. For that reason, there was a need for kerosene for lighting. Oil companies such as Shell and Standard Oil would ship a tanker full of kerosene to a local independent distributor who, in turn would sell it to the general public. The distributor would deliver personally to the home or business, a 5 gallon can of kerosene much like the milk man of the day. He would pick up the empty and leave a full can on the porch. He would then take the empty, fill it from his truck and redistribute to the next customer.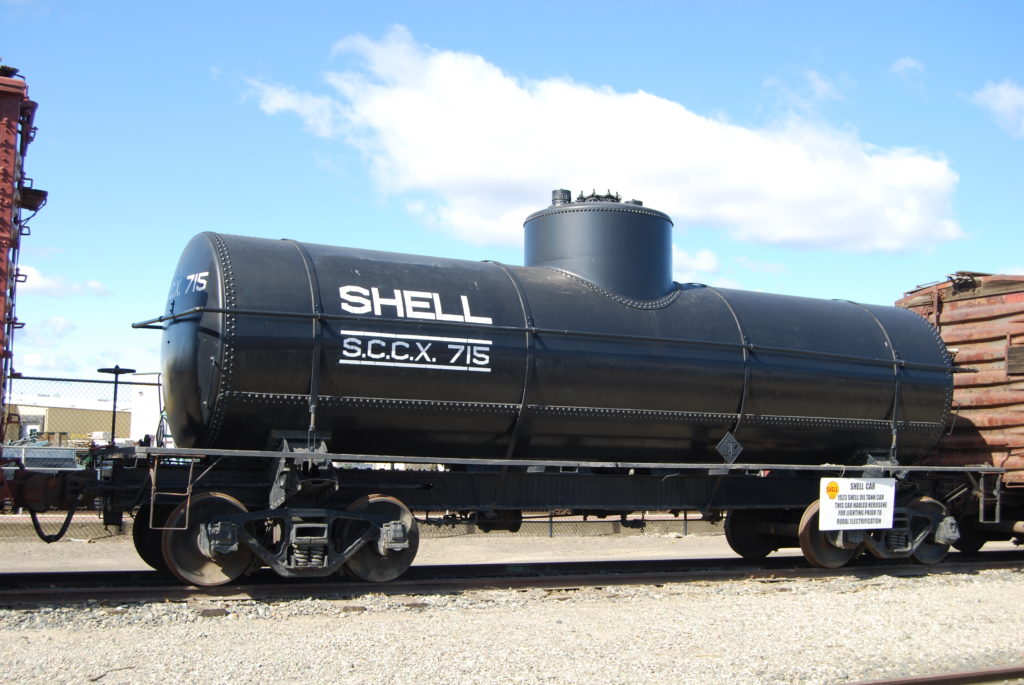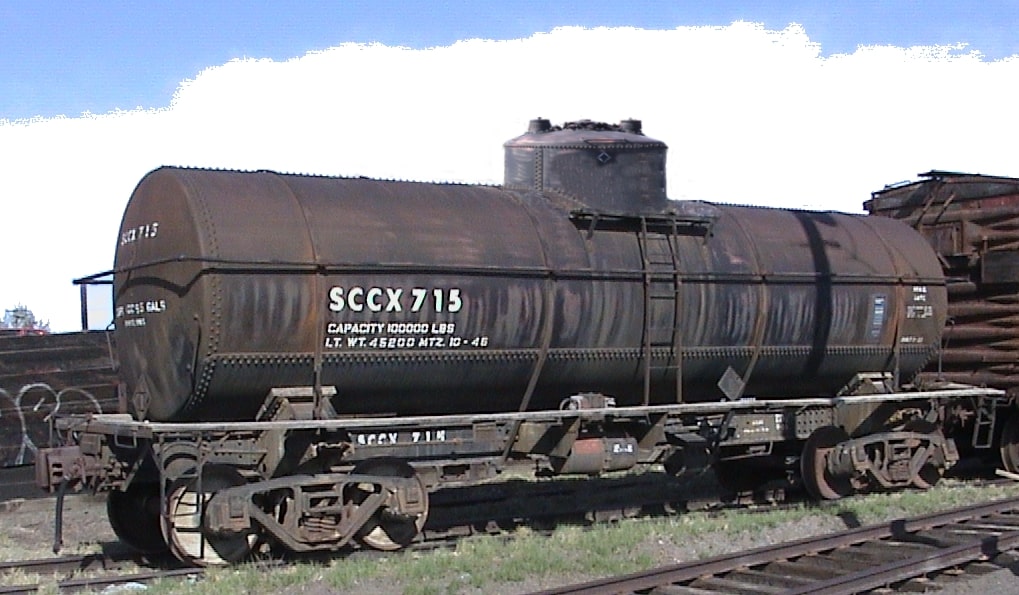 above: The same tanker before a paint job. Thanks to volunteers the tanker was restored to the above picture .
right: Tankers being filled from the refinery.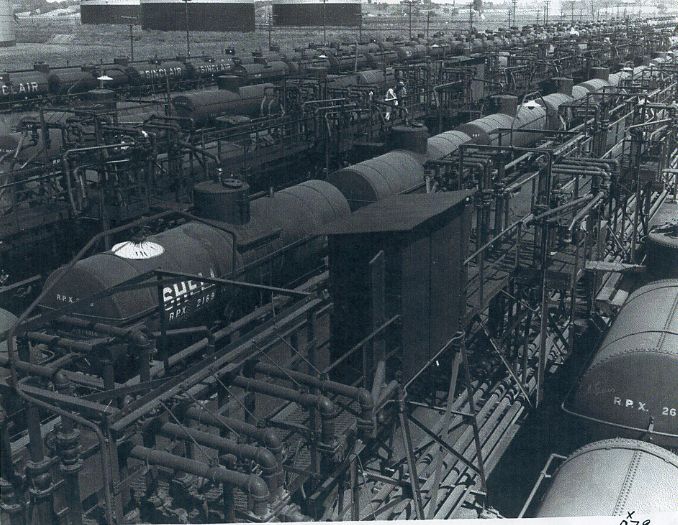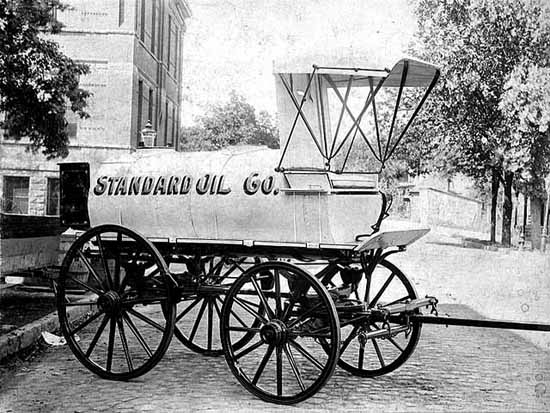 left: A Standard Oil kerosene cart.
right: A kerosene cart delivering in Yakima Valley. Whitnall collection.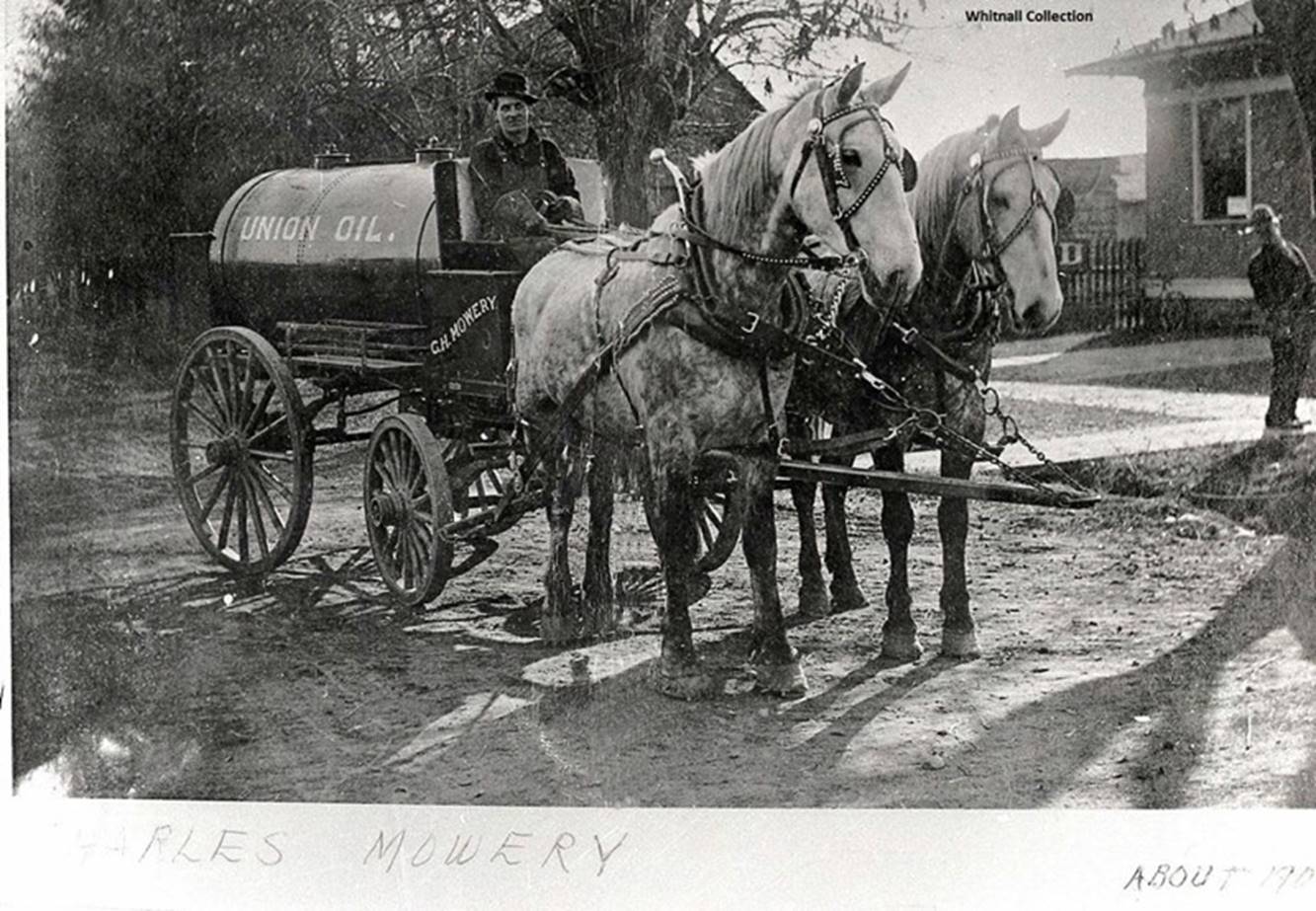 Fageol trucks were built in Oakland CA. The business suffered through the depression and was eventually bought out by T.A. Peterman in 1939.  This new company eventually became Peterbuilt.
As automobiles became more available the carts were replaced with motorized trucks.
left: A  Fageol truck delivering kerosene.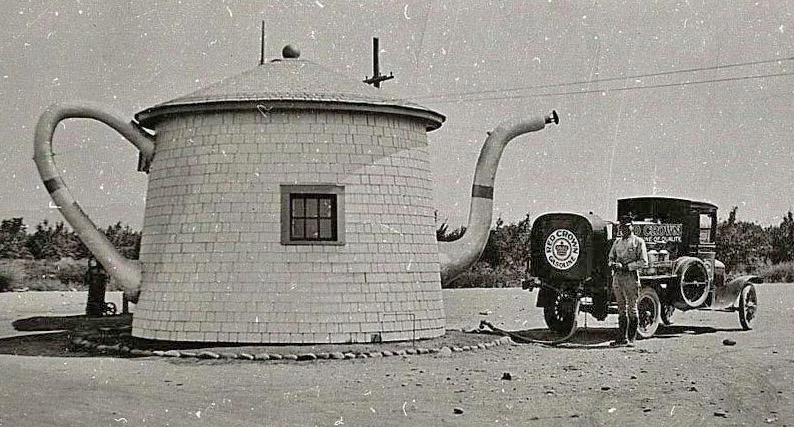 A kerosene truck in front of the original Teapot Gas Station in Zillah. Photo courtesy of the Whitnall collection.